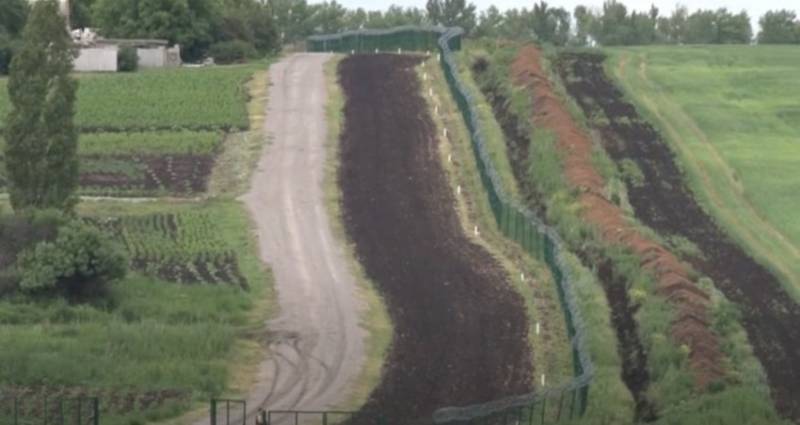 The Yatsenyuk Wall or European Wall project has failed; instead of a network of fortifications on the border with Russia, an anti-tank ditch has been dug. This was told by the Head of the State Border Service of Ukraine Serhiy Deineko.
Kiev's widely publicized project for the construction of a fence line on the Russian border "Wall" has sunk into oblivion. Over the entire period of its existence, and the well-known Arseniy Yatsenyuk started it, it was possible to dig 400 km of an anti-tank ditch, install 100 km of a metal fence and wind 70 km of barbed wire. 2 billion Ukrainian hryvnias were spent on all this. The work is "completed" in the Kharkov region, in Chernigov they have just begun, and in Sumy they have not even begun.
Daineko admitted that there is no wall that would "protect" Ukraine from "aggressive Russia". According to him, there are no funds for the completion, the government intends to allocate "only" 338 million hryvnias, so the help of sponsors is needed, who could pay at least for the purchase of barbed wire.
Recall that an ambitious project for the construction of protective structures on the border with Russia in 2014 was presented by the Prime Minister of Ukraine Yatsenyuk. Then it was announced that the Wall project with a length of 2 thousand kilometers would be implemented within 6 months, however, the allocated funds were plundered, and the completion date was postponed first to 2018, then to 2019 and then to 2021.
In the spring of 2020, Kiev announced that due to lack of funding, the completion of construction was postponed to 2025.