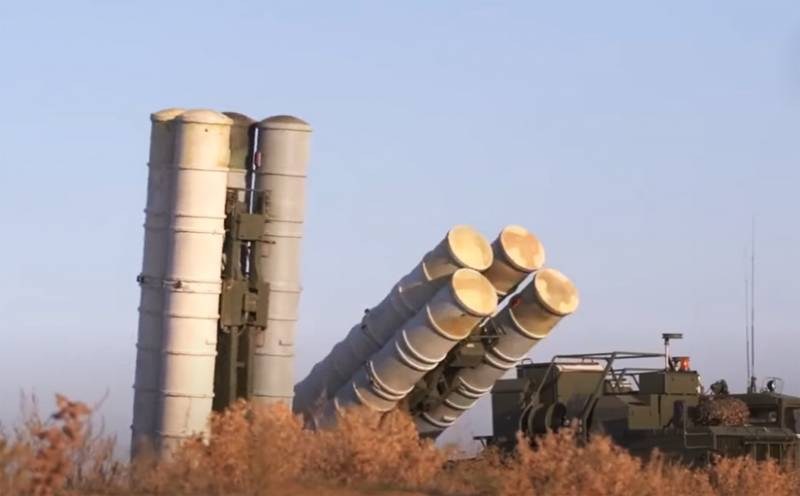 American Admiral James Foggo gave an interview to Greek journalist Vasillis Nedos, commenting on Turkey's acquisition of S-400 anti-aircraft missile systems from Russia.
James Foggo served as head of the Allied Forces Joint Command, headquartered in Naples, from 2017 to 2020. He previously commanded the Sixth
fleet
US Navy. Today, Admiral Foggo is a Principal Fellow of the Transatlantic Defense and Security Program at the Center for European Policy Analysis.
Foggo was asked what he can say about cooperation in NATO against the background of the acquisition of the S-400 by the Turks from Russia and the sanctions imposed by the United States against Ankara as a result.
Admiral Foggo:
I was surprised when Turkey bought the S-400 complexes from the Russians. But I was not surprised when the US administration imposed sanctions against Turkey for this. I believe that the ban on the supply of fifth-generation F-35 fighters to the Turkish Air Force will negatively affect the technological development of the Turkish army.
According to the American admiral, he is pleased with the fact that "Turkey remains a NATO member and adheres to the main goals of Euro-Atlantic integration, despite the differences that have arisen."
Admiral Foggo noted that the United States continues to interact with Ankara in a number of areas. As an example, he cited cooperation in the Mediterranean Sea within the framework of the NMIOTC program. It was also noted that the United States is concerned about the fact of Turkey's refusal to deploy the S-400.
Recall that earlier the United States rejected Turkey's proposal to create a working group, which, according to Ankara's representatives, would be able to prove that the S-400 air defense systems do not threaten the unified air defense system of NATO countries. Also, the United States refused to Ankara in transferring the F-35 fighters already paid for by the Turks. After that, Turkish military-political circles started talking about the fact that Turkey might consider the possibility of acquiring the Su-35 or Su-57 from Russia. But so far Turkey does not go further than statements in this regard.