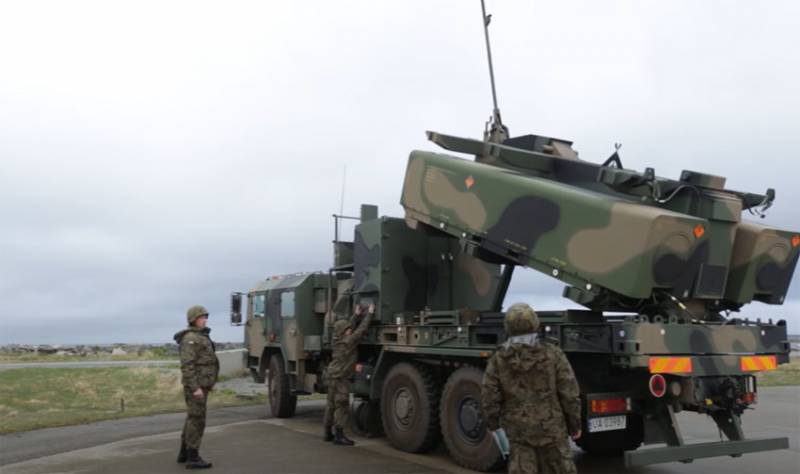 There is information that Poland has deployed anti-ship missiles Naval Strike Missile (NSM) developed by Norway in the Baltic Sea. These missiles are also used by the US Navy. NSM began to enter service in Poland in 2013. At the same time, missiles of such a plan can be deployed not only on ships, but also using the coastal infrastructure. It was the Naval Strike Missile in the ground version that Poland deployed on the Baltic coast.
The range of destruction of sea targets with this missile is up to 200 km. The Ukrainian media, discussing the performance of NSM missiles and the fact of their deployment by Poland, declare that such complexes "are capable of containing Russia in the Baltic."
Defense Express columnist Ivan Kirichevsky writes the following:
The presence of mobile anti-ship missile systems with a firing range of up to 200 kilometers is forcing the Kremlin to abandon its plans to land troops in the Baltic.
The Ukrainian author claims that if Ukraine deploys its Neptune strike systems on the Black Sea coast, it will "hold Russia back there too."
From the material in the Ukrainian media:
Ukraine needs the Neptune complex, and the more divisions, the better.
The article points out that when the Neptune coastal missile systems become part of the Ukrainian Navy, then "Russia will be forced to abandon the scenario of a large landing on the Black Sea coast of Ukraine."
It is noted that in this case there will be a threat to the landing ships of the Russian Black Sea Fleet.
Earlier, some Ukrainian "experts" stated that the "Neptune" missiles "can destroy the Crimean bridge."