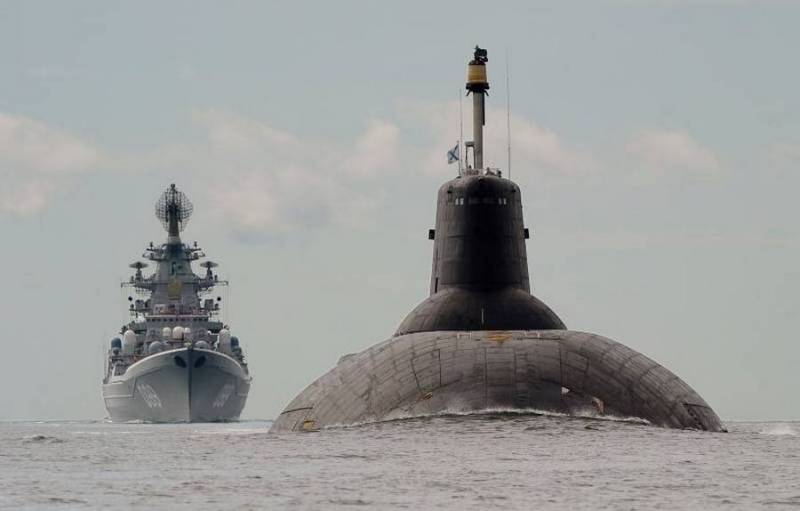 Project 941UM Akula strategic nuclear submarine cruiser "Dmitry Donskoy"
fleet
another three to four years. It is reported by
RIA News
with reference to a source in the shipbuilding industry.
According to the source, the last "Akula", which is in the combat composition of the fleet, will serve until the full depletion of nuclear fuel, which will take 3-4 years. After that, a decision will be made on the final withdrawal of the submarine from service. Rebooting of the reactor with the corresponding repair work is not planned.
As the commander-in-chief of the Russian Navy Nikolai Evmenov said earlier, after the laying of two new APRKSNs of the Borey-A project, one of which will be named Dmitry Donskoy, the last Akula will remain just a numbered submarine TK-208 and will be used for weapons testing.
Thus, the words of another source in the defense industry are confirmed, who at the beginning of this year announced that the Dmitry Donskoy submarine missile carrier would serve for about another five years and would be decommissioned. The restoration of the submarine was called too costly and impractical.
The TK-208 Dmitry Donskoy heavy nuclear-powered missile submarine strategic submarine is the lead in a series of six Project 941 Akula submarines. Laid down at Sevmash on June 17, 1976, launched on September 23, 1980, commissioned on December 29, 1981. Today it is the largest submarine in the world and the last "Shark" in the combat strength of the Russian Navy. Three "Sharks" were disposed of not without "help" from the United States, two more are in reserve.