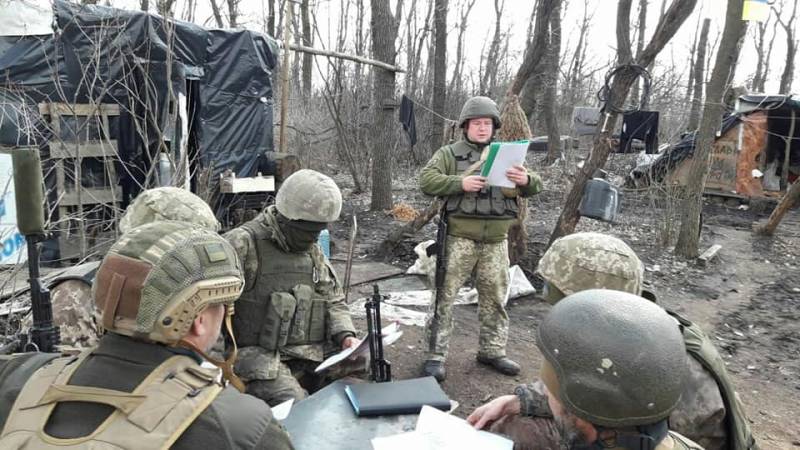 The People's Militia Directorate (UNM) of the DPR confirms the data on the appearance of a Ukrainian unmanned aerial vehicle over the territory of the republic. These messages were previously published by various media outlets, as well as in social media groups.
A Ukrainian drone appeared in the Yasinovataya area, and, according to some reports, crossed the contact line. This is a quadrocopter, which, as it turned out, was used by the operator from the positions of the 72nd Ombr (separate mechanized brigade) of the Armed Forces of Ukraine, which is called "im. Black Cossacks ". The UAV was sent to the Church of Saints Peter and Paul.
This happened the day before - during the consecration of Easter cakes. Local residents gathered in and around the temple.
The servicemen of the NM DNR used special means, as a result of which the drone of the 72nd brigade of the Armed Forces of Ukraine began to fall, and at that moment the ammunition was dropped.
The DNR UNM notes that it is highly likely that the Ukrainian side tried to use a drone with an explosive device to attack an Orthodox church. This could have been provocatively planned.
Recall that some time ago, the Ukrainian Armed Forces dropped an explosive device from a similar drone, resulting in the death of a 5-year-old child. In Kiev, at first, they generally stated that the information about the boy's death was fake, then they admitted that it was true, but they actually accused the boy's family of "oversight" - allegedly the child found an explosive object in his own house.
The day before, it was noted in Donetsk that the Ukrainian troops may well arrange a new provocation in order to once again inflame an already difficult situation.