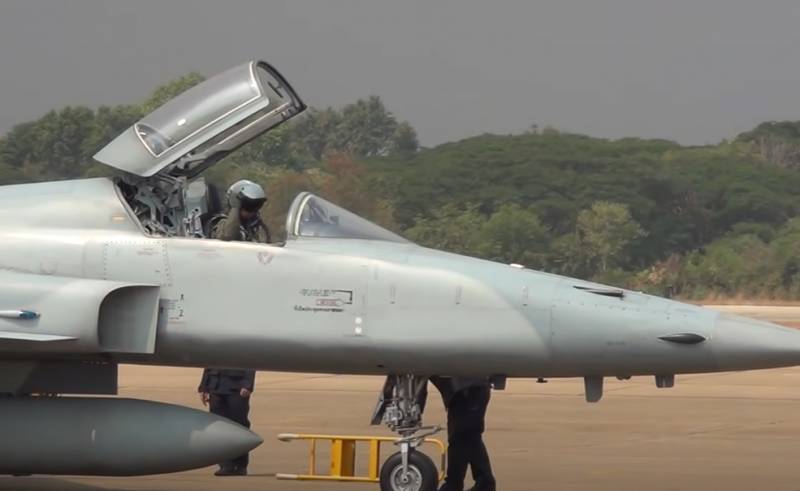 It became known about the recovery from the water of the Taiwanese F-5E fighter, which fell into the sea a few months ago during maneuvers during military exercises.
The plane crashed in October 2020. The rescue vessel Polaris reportedly delivered the wreckage of a Taiwan Air Force fighter jet to Kaohsiung City. Today they were handed over to the military, who, together with employees of the Taiwan prosecutor's office, will study and try to find out the exact reasons for what happened to the fighter last fall.
It is important to note that what was recovered from the sea can hardly be called debris in full. Although it was about the wreckage that the Asian press originally wrote. The fighter's fuselage, as it turns out, was slightly damaged. This allows experts to draw certain preliminary conclusions. For example, it is assumed that an airplane entered the water while falling at a relatively low speed. It is also assumed that the height from which the fall occurred was relatively small.
It is worth recalling that the F-5E fighter was piloted by the captain of the Taiwan Air Force, Chu Kuanmen (Chu Kuan), an experienced pilot. During the exercise on October 29, 2020, he lost control of the aircraft. The pilot was able to eject, after a while he was rescued from the water. At the same time, the plane crashed near the east coast of Taiwan. A few hours after the pilot was taken to the hospital, reports came that he died of cardiac arrest.