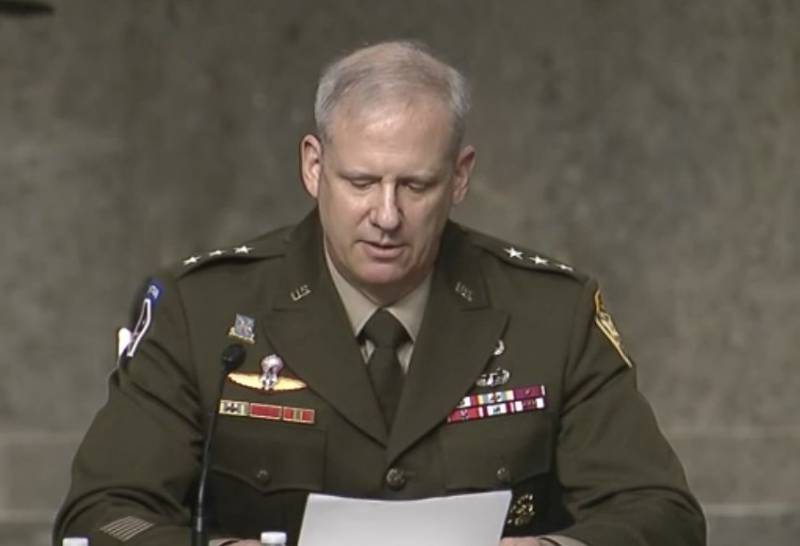 Russia is allegedly trying to force Ukraine to act in Moscow's interests. At the same time, it will not be possible to resolve the conflict in Donbass in the near future.
According to the Voice of America radio company, this is how Lieutenant General Scott Berrier (US military intelligence) commented on the concentration of Russian troops near the Ukrainian borders in an affidavit to the Senate Armed Forces Committee.
The head of the US Defense Intelligence Directorate, Berrier, believes that even if Russia de-escalates, troops subordinate to the Kremlin will remain an effective lever of influence on the Kiev authorities. It seems that the American general calls the People's Militia of the DPR and LPR that way.
On the Crimean peninsula, in addition to recent deployments, Moscow continues to strengthen its long-term military presence to deter Western naval and air operations, be capable of projecting military force into the region, and declare its determination to hold the peninsula.
- wrote Berrier in a comment.
In addition, in his report, the head of the Pentagon's Intelligence Agency called the Armed Forces of the Russian Federation an "existential threat" to America. From his words, one can understand that he considers the very fact of the existence of the Russian Army to be a threat to the United States.
On April 22, Russian Defense Minister Sergei Shoigu announced the completion of a surprise check of troops in the Western and Southern Military Districts, since all the assigned tasks had been completed. Against this background, US Secretary of State Tony Blinken said that Russia "has not withdrawn all of its troops." It would be interesting to watch Blinken's reaction if Russian Foreign Minister Sergei Lavrov began counting American troops on American territory.