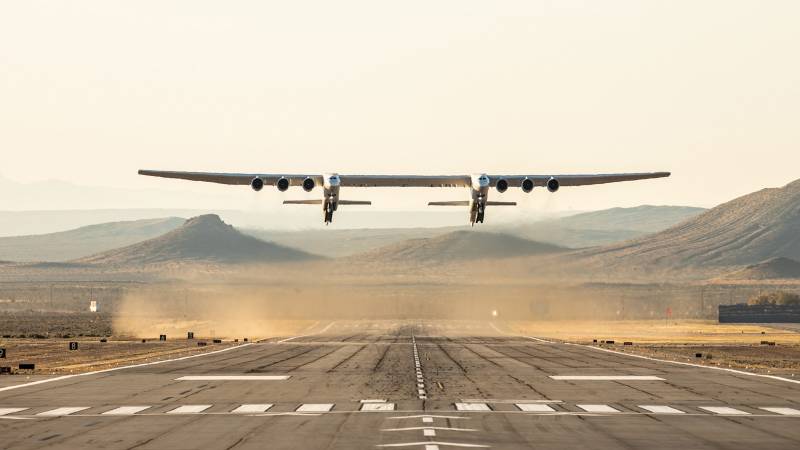 The return of Stratolaunch to the skies took two years: for the first time, the largest aircraft in the world took off on April 13, 2019.
On April 29 of this year, the Stratolaunch Model 351, also called "Roc", with six Pratt & Whitney PW4056 engines made a re-flight. Previously, tests were postponed twice due to unfavorable weather conditions.
The wingspan of the new creation of the American company Stratolaunch Systems is 117 meters, which exceeds the length of a football field. In terms of its dimensions, the aircraft is unmatched, which is caused by the tasks assigned to it. The new machine, reaching an altitude of 10-11 km, that is, rising to the level of the stratosphere, should be engaged in launching satellites into outer space, launching a rocket with a payload.
I was in second grade when Yuri Gagarin went into space
- recalled the main creator of the project Paul Allen, explaining his obsession with space.
An American entrepreneur reached financial heights at Microsoft, but because of the greed of Bill Gates he voiced, he left this business, devoting himself to space. After Allen's death in 2018, many expected the massively costly program to be phased out. However, the new flight of Stratolaunch does not play into the hands of skeptics.