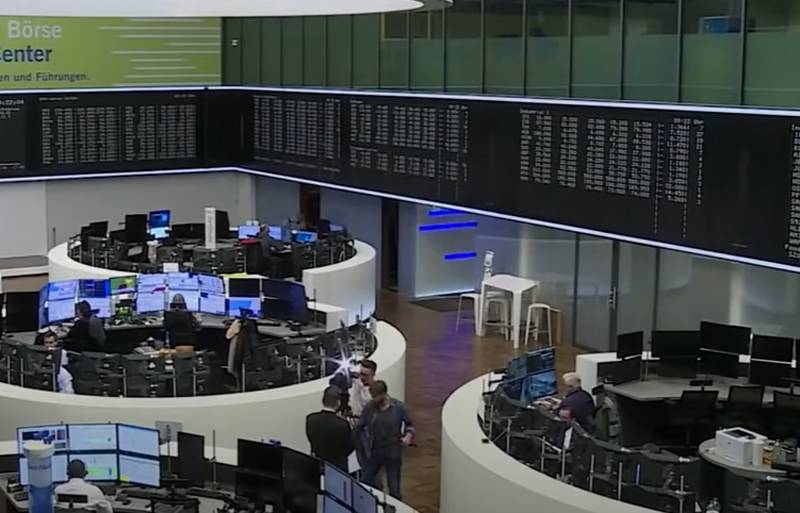 The topic of Russia's possible disconnection from the SWIFT payment system is gaining momentum. So, today, representatives of the European Parliament have made a proposal to impose sanctions of this kind against the Russian Federation.
The EP said that Russia should be disconnected from SWIFT in the event that "Moscow allows continued aggression against Ukraine." In particular, it is stated that if Russia "violates the territorial integrity and sovereignty of Ukraine," then it is necessary not only to disconnect the Russian Federation from SWIFT, but also to abandon the purchase of Russian hydrocarbons - oil and gas.
These are the words that are presented in the resolution that the European parliamentarians adopted at the end of the plenary session.
It should be noted that threats to disconnect Russia from the SWIFT system have been heard for several years - in fact, since the reunification of Crimea with Russia. At the same time, Moscow has already repeatedly said that such sanctions will harm, first of all, Europe itself and other countries that have a large trade turnover with the Russian Federation. Moreover, Russia has already prepared for any scenarios, including problems with SWIFT, by creating alternative options.
The proposal to abandon the purchase of oil and gas in the Russian Federation looks like natural populism. If the EU countries lose even half of their imports of Russian gas, it will deal an irreparable blow to the economies of the EU countries, which will also affect the political landscape of Europe.
At the same time, it is important to note that the EP resolutions are of a declarative nature if they relate to foreign policy directions.