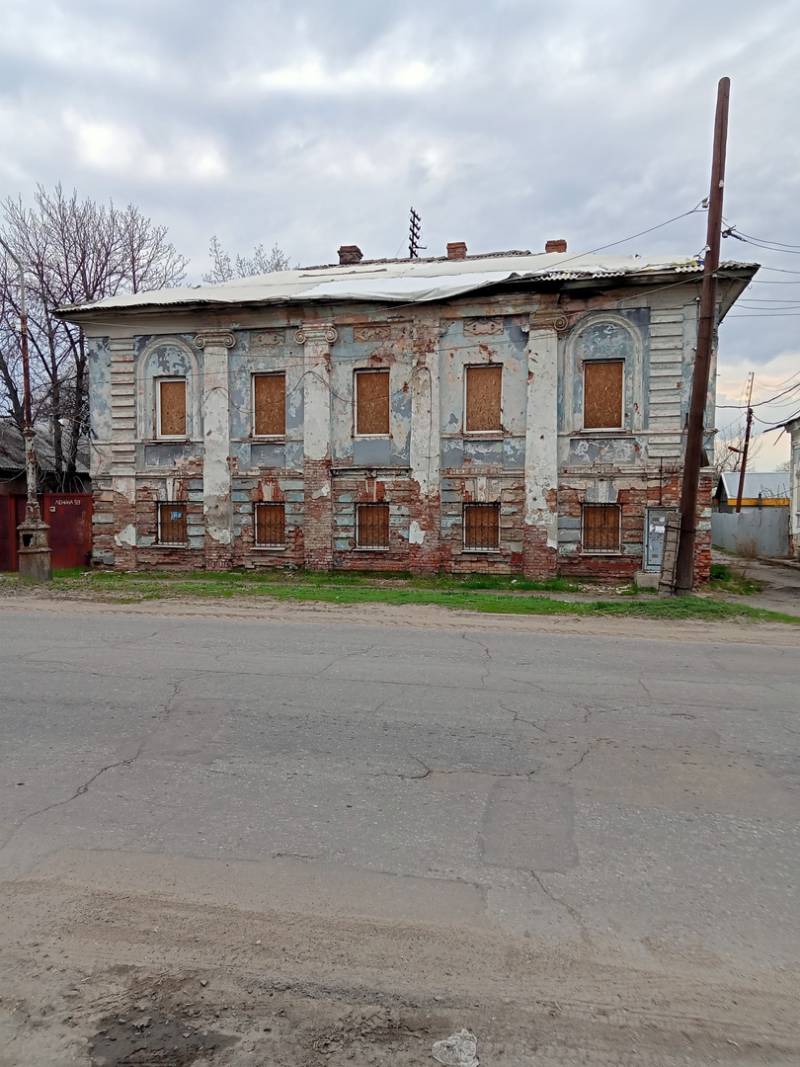 The long-awaited decision
The head of the DPR Denis Pushilin signed a long-awaited decree, according to which it will be approved
"The procedure for identifying, accounting and accepting ownerless immovable things and escheat property into municipal ownership."
That is, the dwelling houses and premises abandoned by the owners, farm buildings, land plots and unfinished buildings, as well as other property that is not real estate, will soon become the property of the republic. The innovation will also affect the property of deceased citizens, of course, in the absence of legal heirs.
The ability of the republican authorities to bring to mind the numerous unfinished buildings raises some doubts (it is not entirely clear whether this makes sense at all in today's circumstances). On the other hand, numerous objects suitable for use as housing (or almost ready-made) will help to solve the problem of providing housing for young (and not only) specialists, military personnel, war veterans, large families, etc.
Again, thanks to this measure, it will be possible to prepare normal housing for refugees and displaced persons, and at the same time more or less put things in order in cities full of abandoned buildings, and sometimes construction sites with equipment and building materials. Use apartments for their intended purpose, which are now a serious problem for public utilities (for example, in order to change the riser or carry out other work involving penetration into abandoned housing, you have to overcome a lot of bureaucratic delays). And at the same time to plant or lease the land overgrown with weeds.
Baba Yaga against
Against the background of the numerous advantages that the long-awaited decision will bring, the moaning in the networks about the fact that "
officials can use this to get rich
". Firstly, today the real estate market in the DPR is oversaturated, prices are extremely low, and demand is minimal. How exactly officials will be enriched (and what prevented them from doing this earlier) is an extremely controversial question. Unless they will take turns living in countless houses and apartments - even finding tenants today is a problem.
In the end, even if they were enriched, to hell with him - we will not be asked anyway! But we are talking about some completely unrealistic areas, especially with regard to the housing stock. A small fraction of this housing and these buildings will be enough to finally and completely solve the notorious housing problem in the republic. To provide all those in need, to give to all worthy people, to allocate to all specialists, and there will still be "growth".
Although, of course, there is no doubt that now there will be a howl, generously paid by the owners who fled to Ukraine, about how "Pushilin and Co are cashing in on the reform" and how all this is wrong and untimely. Right now, it will be possible to write down each screamer by name in a notebook, so that later you can ask how much he was paid. Honestly, it is very curious - what will be the reason for your protest?
Has nationalization failed?
It should be admitted that the nationalization promised back in 2014 can be considered a failure. Under Zakharchenko and Plotnitsky, industry worked for the Ukrainian oligarchs and paid the "war tax" to the Ukrainian budget, which was returned to the DPR in the form of shells. After March 2017, the flagships of the industry began to work under the auspices of Vneshtorgservice, and it is not clear where the revenues went and where they go. In the overwhelming majority of cases, "factories-ships", and most importantly - huge land plots and countless squares of living space, remained in the hands of the former owners. If today the republic manages to wisely dispose of this wealth, it will get a chance not only once and, in fact, forever to solve the housing problem and replenish its assets with the same equipment, building materials, etc., but also to start a new attempt at nationalization.
As for the departed owners - let them be discouraged. Anyone who was honest enough to come to the DPR from time to time and pay taxes or a communal flat can only once again praise themselves for their sagacity. The rest will have to wave a pen to their assets.