It was more difficult for us to "pass" geography:
a halt - like a failure, and like a shot - a rise;
and my feet are buzzing with telegraph poles,
and with each fathom the ascent is steeper.
Ivan Kashpurov was born in 1926 in the village of Kalinovsky, in the Stavropol region. In 1943, having attributed a year to himself, he was drafted into the army. He entered the regimental cavalry school, and later served in the artillery troops.
Now they would ask: "Do you remember Europe? .."
I would close my eyes - well, get out of the way! -
and could by Europe, like at night across the room
his own, without stumbling even once, pass.
After the end of the war, part of it was sent to Iran. He was demobilized in June 1949, returned to the Stavropol Territory, graduated from the school for working youth, in 1950 he entered the Stavropol Pedagogical Institute, worked. In 1952 he was admitted to the Gorky Literary Institute. His classmates were Y. Drunina, N. Starshinov, V. Firsov.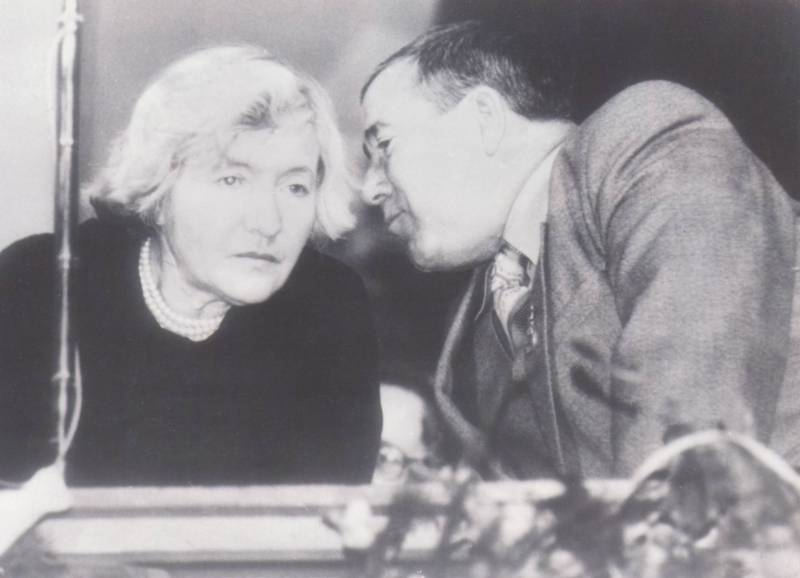 I traveled a lot, wrote a lot. The poetic world of Ivan Kashpurov is multifaceted: he wrote about the Motherland, his native land, its people, about nature, friendship, love.
We talked about the life and work of the poet in the film "City routes with Ivan Kashpurov".
Filming was carried out in the library-branch number 13, bearing the name of the poet, as well as in commemorative
historical
places of the city of Stavropol.