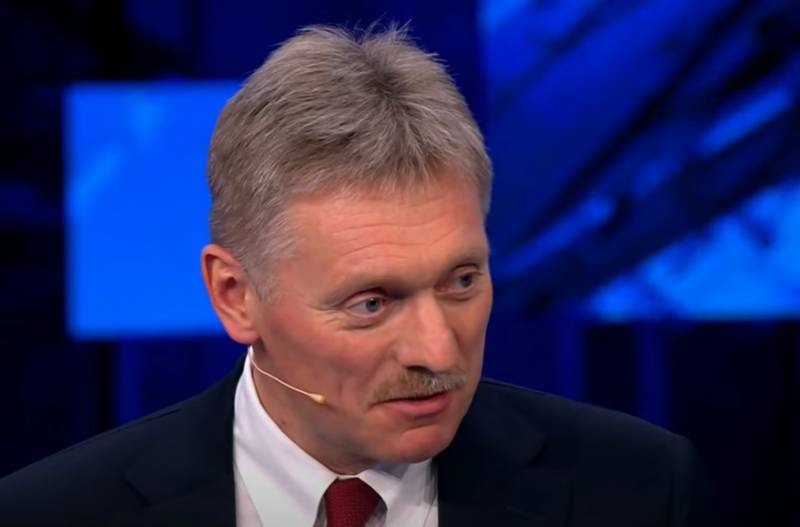 A spokesman for the Russian president was asked to comment on Vladimir Zelensky's statement that the Vatican could be "an ideal platform for meeting and negotiating peace." Recall that Zelensky made such a statement, answering a question from Italian journalists, adding that "the Vatican is a neutral platform that has no military, political and economic interests in this regard."
Dmitry Peskov, answering a question from Russian journalists about Zelensky's words, noted that at the moment, "neither Moscow nor the Vatican knows about such a proposal."
Peskov added that he was not aware of whether Putin was ready to go anywhere after the actual refusal of official Kiev to negotiate directly with Donbass.
Dmitry Peskov (quoted by
"Lighthouse"
):
I would like to remind you that Russia is not a party to the conflict in Donbass.
It is added that the Ukrainian authorities must first of all attend to contacts with Ukrainian citizens who live in the regions of Donbass.
So far, as you know, Kiev continues to blockade these territories, and the Ukrainian army daily shells uncontrolled territories. In such a situation, it is really difficult to understand why the Russian president needs to go somewhere at the suggestion of Zelensky. If it is in the interests of the President of Ukraine to fulfill his own pre-election promises, then he himself must solve urgent problems, and not look for the guilty on the side and exercise in political geography on the occasion of summit meetings.