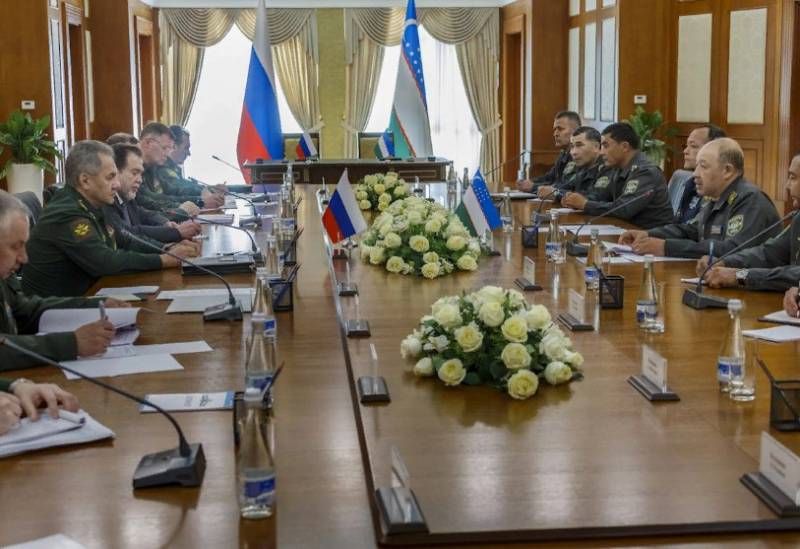 During the talks between the Minister of Defense of the Russian Federation Sergei Shoigu and Bakhodir Kurbanov, who heads the Uzbek defense department, which took place in Bukhara, the military of Russia and Uzbekistan agreed on a strategic partnership, adopting an appropriate program. Its implementation will make cooperation between the two countries in the field of defense more systemic.
According to the agency
TASS
, said the Minister of Defense of the Russian Federation Sergei Shoigu.
Its implementation will make it possible to give the interaction a more systemic character, to bring it to a level corresponding to the spirit of our special relations.
- the minister said.
This document was adopted for the first time in the entire
history
Russian-Uzbek cooperation. It was prepared by the defense ministries of the two countries and covers the period from 2021 to 2025.
Among the priorities of defense cooperation, Shoigu named joint measures to strengthen the combat capability of the Uzbek army, strengthen their combat potential and train personnel for the Armed Forces.
Today it is important to jointly confront challenges and threats, especially international terrorism.
- noted the head of the defense department of the Russian Federation.
During the meeting, Shoigu invited representatives of the Armed Forces of Uzbekistan to the events that the RF Ministry of Defense will hold this year.