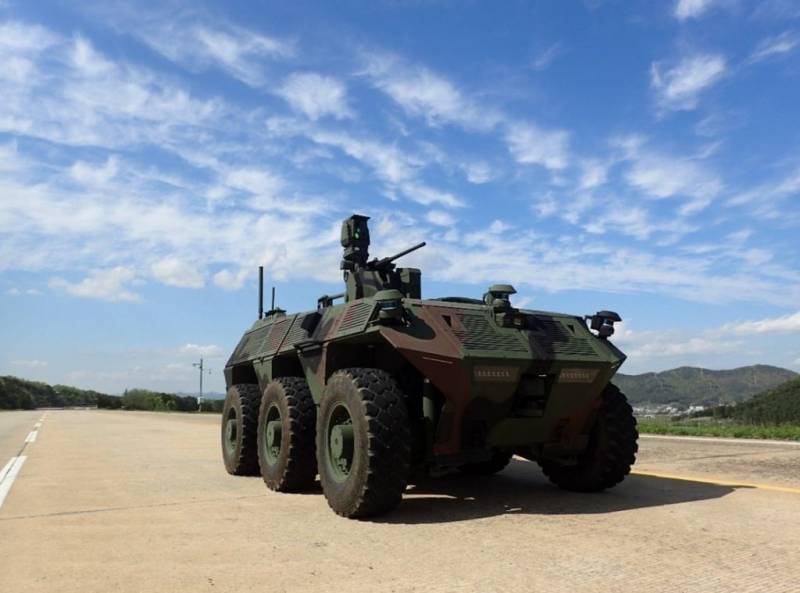 South Korea continues to develop robotic equipment to replace conventional soldiers in the military. According to Defense Brief, the South Korean army plans to adopt a ground reconnaissance robot.
The armed forces of South Korea are experiencing a significant shortage of personnel due to the rapid decline in the country's population and the lack of a sufficient number of people willing to serve. In this regard, back in 2018, it was announced the adoption of a program to replace some of the military personnel with robotic systems. By 2024, the Ministry of Defense of the republic, within the framework of this program, will begin the formation of mixed units, consisting of both military personnel and robots.
The program adopted by the South Korean military provides for the creation of air, land and sea versions of robots, i.e. for all types of armed forces. The new robot, which is already under development, will be designed to conduct ground reconnaissance, as well as actions as part of infantry units.
At the moment, the Intelligent UGV robot is at the stage of creating a prototype, which should appear by July this year. According to the developers, the Intelligent UGV is equipped with a machine gun and can carry a load of up to 500 kg. The equipment may vary depending on the tasks being performed. Control is carried out by the operator remotely or the robot moves autonomously. In case of loss of communication with the operator, it is able to independently move along a predetermined route, avoiding obstacles.
The South Korean Ministry of Defense plans that a prototype Intelligent UGV will take part in the first exercises of experimental mixed units, which will be held this summer.