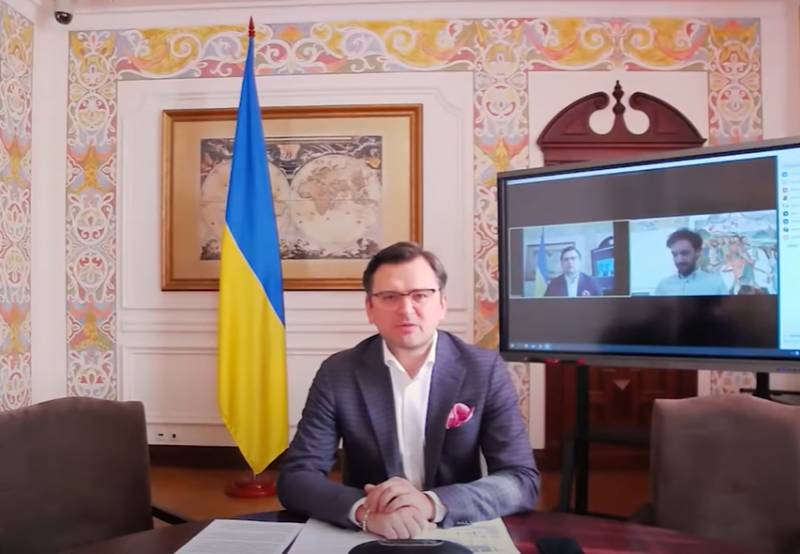 After the words of Vladimir Putin in his message to the Federal Assembly about the "red lines" that Russia will draw itself, this expression began to be actively used in other countries. Ukraine was among them. The expression about "red lines" was used by the head of the Foreign Ministry of this country Dmitry Kuleba.
Mr. Kuleba commented on the statement of the President of Russia that if Vladimir Zelensky is going to discuss the topic of Donbass, then he needs to meet not with him (with Putin), but with the leaders of the DPR and LPR. In Ukraine, after those words of the Russian leader, they said that Putin "de facto recognized the independence of the LPNR, for the first time publicly calling them republics."
According to the head of the Ukrainian Foreign Ministry, the "red line" for Ukraine, beyond which it will never cross, is the negotiations "with the militants." This is how Kuleba calls the leadership of the Donetsk and Lugansk People's Republics.
Ukrainian Foreign Minister:
We all know that the key to the settlement is in Moscow, and we will not talk to their puppets.
This is the spokesman for the puppet government, fully controlled from Washington and London ...
If we are guided by the "logic" of Mr. Kuleba, then there is no sense for Russia either to talk with the Kiev puppets of the West, if the key to the settlement of the conflict in Donbass is "not found" in Ukraine itself.