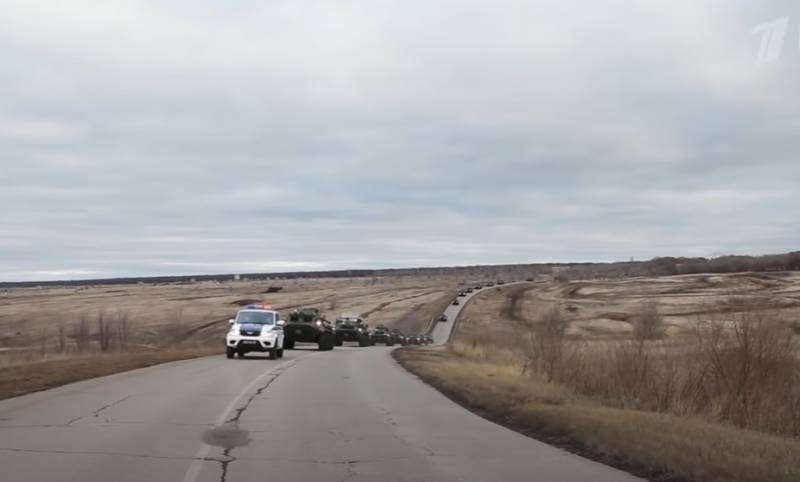 According to the press service of the Ministry of Internal Affairs of the unrecognized NKR (Nagorno-Karabakh Republic), information about the explosion of an army car on a mine on the territory of the republic was confirmed. The reports say that soldiers of the Russian peacekeeping contingent were moving in the car. At the same time, it is emphasized that the incident occurred over the weekend.
The statement of the press service of the NKR Interior Ministry says that two Russian peacekeepers were injured. After the incident, they were hospitalized. According to the reports, there are no threats to their lives.
Meanwhile, Azerbaijani sources report that Russian peacekeepers accompanied the military personnel of the armed forces of the Republic of Azerbaijan. In total, seven columns of Azerbaijani troops were escorted, several of which were moving along the so-called Lachin corridor. At the same time, it is said that these columns were accompanied at different times, starting in March 2021.
It should be reminded that an agreed decision on the introduction of Russian peacekeepers into Karabakh was made on November 10 last year. On the same day, the official end of the hot phase of the conflict in the region took place. In total, up to 2 thousand military personnel of the Russian peacekeeping contingent were sent to the NKR.