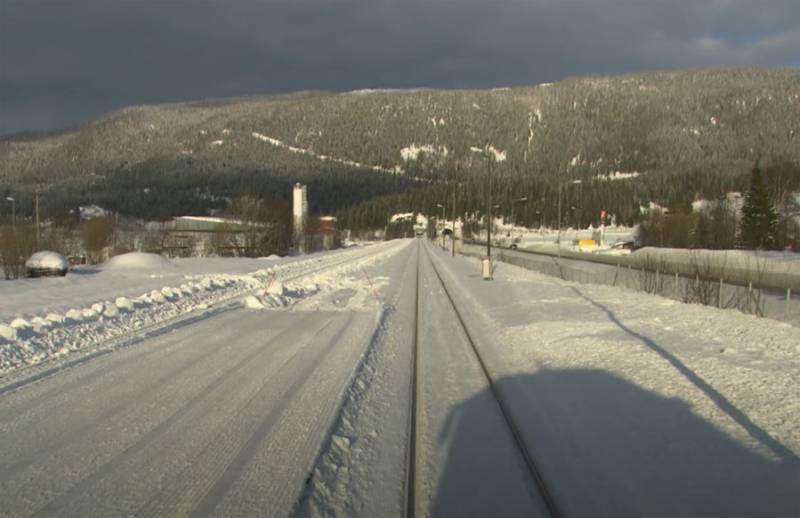 It became known that the Labor Party of Norway came up with a parliamentary initiative to implement an infrastructure project to extend the Transnorwegian railway to the northern regions of the country. The Norwegian Parliament (Storting) approved this initiative.
On its basis, several railway branches will be laid in Norway, including branches to the cities of Harstad and Tromsø.
It is worth noting that the Norwegian railway system is very specific. To a greater extent, it is "sharpened" for the railway connection of Norway with neighboring countries (Sweden and Denmark), rather than for internal transportation. Railways in the south of the country are actively exploited, and the directions to the north remain for a long time either without this kind of communication lines, or such tracks were completely dismantled in the 1970s-80s.
Norway railway scheme. Blue lines - decommissioned or historical branch
Cecile Teresa Murcet of the Labor Party:
There should be no doubt that we are striving to implement the Northern Norwegian Railway. However, it is obvious that no one will be ready to lay the tracks tomorrow. This is a long term perspective. We must solve transport problems in a comprehensive manner.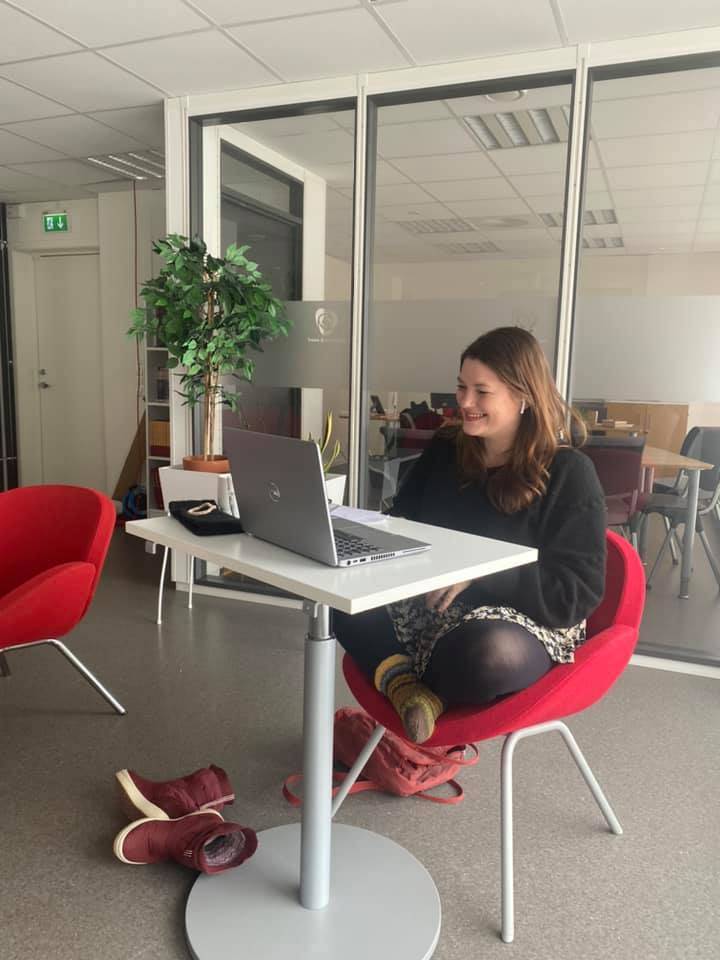 In the photo - S.T.Murset
Against this background, Norway is increasing its military spending. So, earlier an agreement was signed with the United States on the deployment of American military bases in the country on a permanent basis. Prior to this, US troops in Norway could only be stationed in Norway at Norwegian military installations for a limited period of time.
In this regard, experts have suggested that it was decided to build the Northern Norwegian Railway to a greater extent in military interests. So, the United States plans to use the Olavsvern military facility about 15 km from Tromsø to its advantage, and it was to this city that the Norwegian parliamentarians decided to build the railway. For a long time, the military base in Olavsvern (which is less than 400 km to the borders of Russia) was not used for its intended purpose.
Military cargo will be able to be transported by rail to the north of the country. A super-long railway corridor of NATO countries will also appear: from the aforementioned Tromsø (Norway) to Denmark, Germany and other countries through "neutral" Sweden. In this regard, Sweden will increasingly be drawn into NATO's military transport infrastructure.