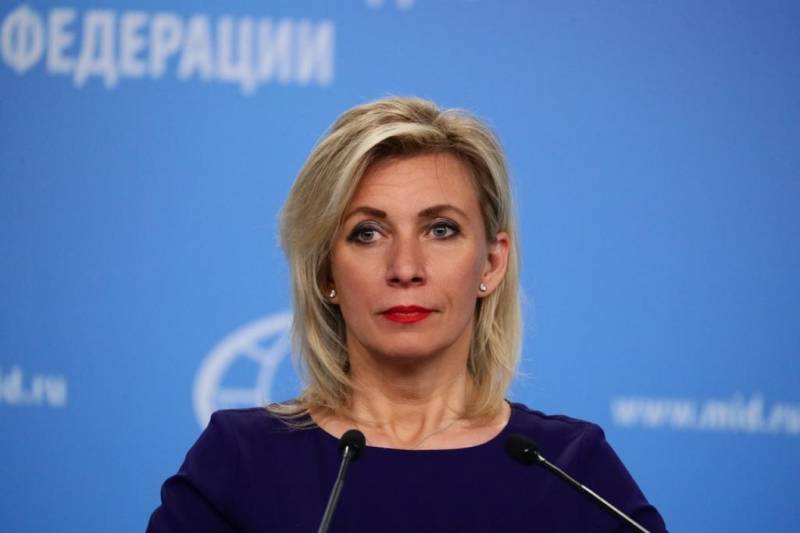 The United States is recognized as a country unfriendly to Russia, and American diplomatic missions are prohibited from hiring Russians. This was announced by the official representative of the Ministry of Foreign Affairs Maria Zakharova.
Russia is creating a list of "unfriendly states", the United States was the first to enter it, thanks to its actions in relation to Russia. The rest of the states, also included in this list, will be named later, currently work is underway on its compilation. As Zakharova explained, the list is being prepared by several departments at once, and the Cabinet of Ministers will announce its publication.
It is highly probable that the final version of the list of "enemies" of Russia, headed by the United States, will include the Czech Republic, which has recently been taking all possible steps to get there. Moreover, the Foreign Ministry has already banned Czechs from hiring Russians in the diplomatic mission. It is possible that Poland and the Baltics will end up there, as the most loyal vassals of the United States, carrying out all the orders of Washington. Britain is the same place there, nothing good has come from London in recent years, and it will not come. This is so, at a glance. We will find out which countries will be on the list after its publication.
Recall that the decision to compile a list of states - "enemies" of Russia was made after the decree of President Vladimir Putin, limiting diplomatic missions of foreign states hiring Russian workers and citizens of third countries. This decision was made in response to the actions of the United States, already tired of its sanctions, imposed on any occasion.