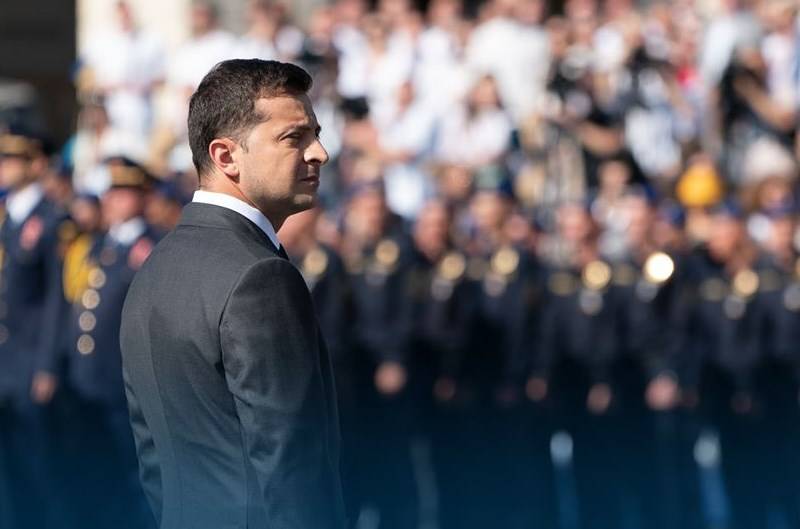 The Ukrainian president will not be able to accept an invitation to negotiate from his Russian counterpart Vladimir Putin. In Kiev, they explained why Vladimir Zelensky will not go to Moscow.
The reasons for this were told by Deputy Prime Minister, Deputy Head of the Ukrainian delegation to the Trilateral Contact Group and Minister for the Reintegration of the so-called "temporarily occupied" territories Alexei Reznikov on the air of Savik Shuster's YouTube channel Shuster online.
Reznikov said that it was unacceptable for Zelensky to travel to the capital of a country supporting the enemy during the war and meet with its president there. The Ukrainian Deputy Prime Minister called the invitation of Vladimir Putin "a little strange" and added that such meetings should also be attended by Emmanuel Macron and Angela Merkel as representatives of the Normandy Four from France and Germany.
Amazing logic. That is, it is normal to invite Putin to negotiations on the territory of Donbass. In this case, Reznikov and Zelensky do not talk about "inadmissibility during the war". And negotiations in Moscow with them, you see, are inadmissible, since "there is a war going on." This "logic" has long ceased to be understood even by those countries that are considered Ukraine's allies.
Back in the conversation, Reznikov raised the topic of the withdrawal of the Russian Armed Forces from the Ukrainian border, as well as the possible recognition by Putin of the Donetsk and Lugansk People's Republics.
Earlier, Vladimir Zelensky released a video message to the leader of the Russian Federation, where he offered him a meeting in the territory of Donbass. In response, Vladimir Putin recommended that his Ukrainian counterpart on the settlement of the conflict contact the heads of the DPR and LPR, and to discuss any other problems concerning relations between our two countries, to meet in Moscow.
At the same time, it is important to pay attention to the fact that the President of Russia, speaking about Donbass, referred to these regions as republics.