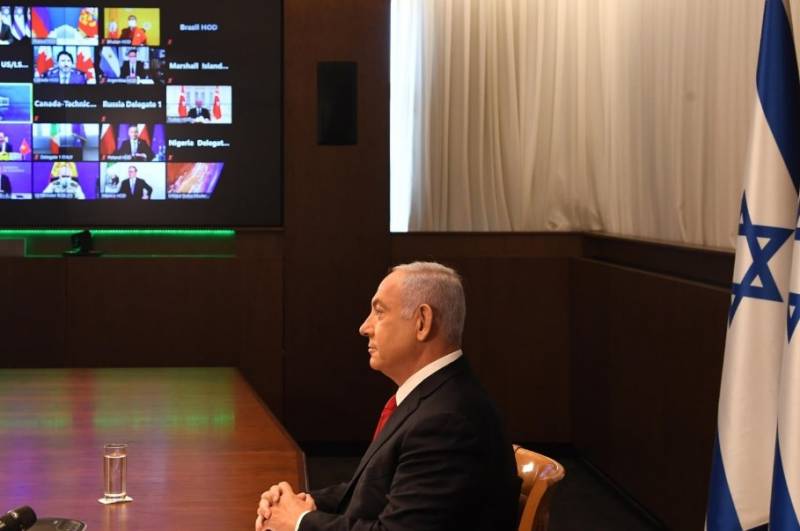 Against the backdrop of tense relations between Kiev and Moscow, Israel was offered the role of mediator in the Russian-Ukrainian dialogue. This proposal was made by Ukraine due to the fact that the head of government of this Middle Eastern state, Benjamin Netanyahu, has good relations with both Vladimir Putin and the head of the Ukrainian state.
This was announced on the air of the Israeli television channel i24NEWS by the Ukrainian Ambassador to Israel Yevgeniy Korniychuk.
I am happy to say that the prime minister did not say no. He said he would try to do everything in his power.
- said the ambassador, noting that the Israeli prime minister was interested in the proposal and expressed his readiness to help.
Russian news agency
RIA News
appealed to the office of Benjamin Netanyahu with a request to comment on the statement of the Ukrainian ambassador, but they decided to refrain from commenting.
Earlier, the President of Ukraine Volodymyr Zelenskyy released a video message to Putin, where he invited him to meet anywhere in the "Ukrainian Donbass". In response, the Russian leader invited him to contact the heads of the Donetsk and Lugansk People's Republics directly on issues related to Donbass, and for any others he invites Zelensky to Moscow at any time.