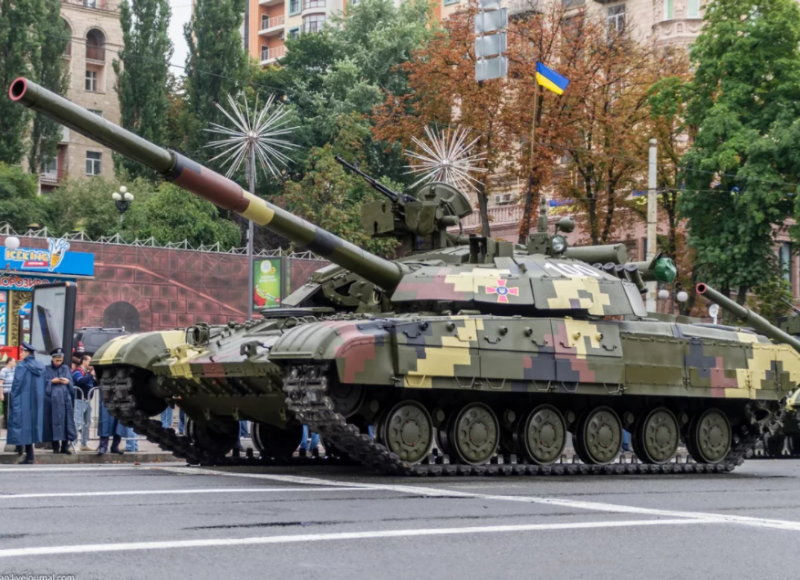 The Ukrainian Ministry of Defense plans to receive the "latest"
Tanks
T-64BM2 "Crab". According to Defense Express, two Ukrainian defense enterprises are already working on the first batch of 12 tanks.
Reportedly, the work on the modernization of 12 T-64 tanks to the level of T-64BM2 "Crab" is being jointly carried out by the plant. Malyshev (Zim) and the Kharkov Armored Plant (KhBTZ) as part of the order of the Ministry of Defense of Ukraine. The resulting tank should be the most powerful version of the T-64 and, most likely, the very last. It is also impossible to endlessly modernize a tank that is more than half a century old.
As a result of the modernization of the Armed Forces of Ukraine, a tank with a new power plant, fire control and aiming systems, as well as enhanced firepower with the use of Kombat guided missiles should be obtained. And most importantly, without Russian components. It is emphasized that at the same time, Ukrainian engineers will take into account the experience of the combat use of tanks in Donbass and "will be able to avoid the mistakes of the Russians, which they made with the T-72 and T-90 during the modernization."
The creation of the tank, and we are most likely talking about a prototype, is scheduled to be completed at the end of this year, or early next. At least that's what the KMDB said. Of course, it is hard to believe in this, as well as in the plans to assemble 12 new Crab tanks and in the future to receive ten new vehicles every year.
Despite the fact that the T-64BM2 "Crab" tank is not yet available, the Ministry of Defense of Ukraine has already announced that the upgraded MBTs will become the main tank of the Armed Forces of Ukraine for the next 25 years.