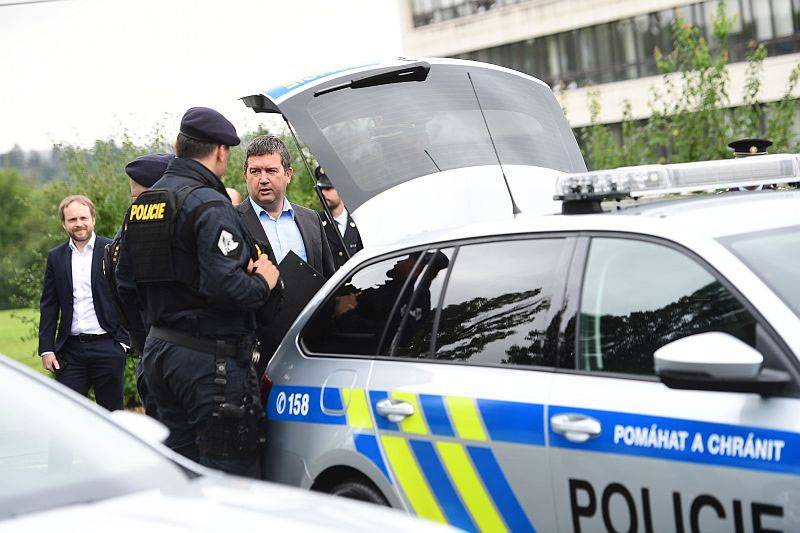 The Czech press, citing official sources, continues to publish "details" related to the explosion at a military warehouse in 2014. We are talking about an explosion seven years ago at the ammunition depot in Vrbetica. It should be recalled that it was this incident that suddenly turned out to be the reason for the Czech Foreign Ministry to expel Russian diplomats from the country.
The Czech columnist Martin Mrlina, 7 years after the incident, decided to interview experts in pyrotechnics, while telling "what fear caused the explosion among local residents in 2014". The question of why the "fear" of the inhabitants of Vrbetice did not bother Czech journalists for such a long period of time remains unanswered.
In the material of the Czech press:
Pavel Jilek, a pyrotechnician with 25 years of experience, spoke about what could have happened at the ammunition storage depot.
Pyrotechnician Jilek for Denik newspaper:
The explosions showed that the complex was properly built in due time. When one warehouse exploded, nothing special happened to the surrounding objects. The warehouses in the Czech Republic are well built. At the time of the explosion, all warehouses were full or nearly full. Two warehouses exploded.
According to the interviewee, two employees "unfortunately were victims of that explosion." At the same time, the interview says about "saboteurs".
Pyrotechnician from Czech Vrbetice:
The saboteurs had to insert a detonator in the middle of ammunition in one of the warehouses.
It is stated that "they were probably going to destroy all the storage facilities, but this did not happen due to the successful design by which the storage facilities were built."
Recall that the official Prague accuses Russia of "sabotage" and specifically Petrov and Boshirov, whom, we recall, Britain once accused of poisoning the Skripals. Due to the new Czech accusation, Russian diplomats were expelled from Prague, Russia responded in a mirror-like manner by expelling Czech diplomats. Now the Czech authorities have demanded that Russia issue a permit for the return of Czech diplomats to Moscow.