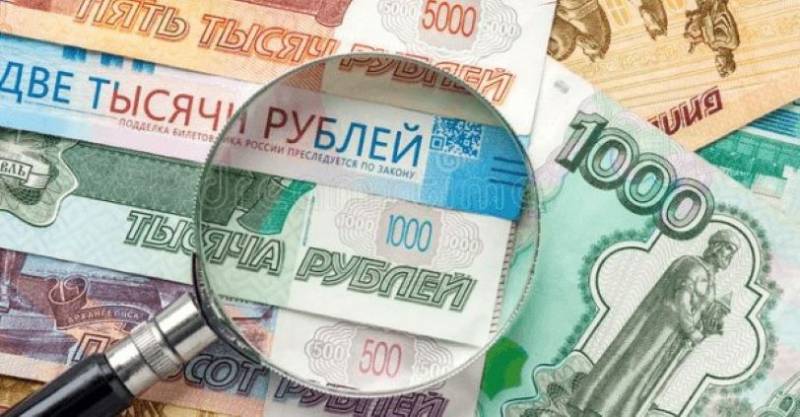 Four percent of a dream
The increase in the Central Bank's rate by 0,5 percent at once instead of the 0,25 expected by the majority is actually a resolved issue. So, you can forget about the prospect of bringing the Central Bank's key rate to the inflation rate. And forget, it seems, for a long time.
Few people now, in a period of political instability and weak hopes for a way out of the pandemic, believe in putting elementary order in finances. Also, few people believe in the lifting of the sanctions. Or at least some positive shift in this area.
They even started talking seriously about disconnecting Russia from the SWIFT system of international settlements, especially since we simply do not have any real alternative to it. No matter what they say in financial structures and the IT sector. Of course, you can live without SWIFT, or rather survive. But it is unlikely to really compete with the leaders of the world economy.
The status of a banana republic for a country whose military and political power is ranked either second or third in the world is an unenviable prospect. But, alas, it is quite real. However, it is precisely in the financial sphere that Russia has such a status: it practically has no right to even dispose of its own reserves as it wants.
And now it is also strictly limited in terms of borrowing on decent terms. The last batch of sanctions, no matter what we say, hurt our national debt and does not allow us to just leave the debt market, since our reserves are simply "tied" hand and foot, and in the same place where we would like to borrow calmly and further.
And this is by no means just the IMF and the World Bank. This spring, the Central Bank has already taken two consecutive steps to retreat from the 4 percent per annum mark. Namely, it at least corresponds to such inflation, which does not interfere (more precisely, hardly interferes) with the forward movement of the economy.
Don't panic, this is a robbery
It is another matter that a very limited circle of "elite" is credited at such rates as in the Central Bank. However, all this is not a reason for panic, since it seems that neither Europe nor the third world intend to blindly implement the US sanctions against Russia, unlike business, primarily banking - it simply has nowhere to go.
But this only means that a lot of what is now simply costing Russia dearly will be very dear. In principle, another quarter of a percent of the rate hike is nothing more than an attempt to normalize monetary policy.
Over the past year and a half, it, shying away from false softness to demonstrative rigidity, has led to only one thing - there is a lot of money at all not where it is really needed. Why, in general, was it necessary to raise the rate after the economy had passed the peak of inflation? It is almost impossible to understand.
Perhaps the board of the Central Bank, which is increasingly talked about in terms of personnel changes, just wants to remind who is the boss? The answer is - not you, gentlemen bankers. And the most unpleasant thing is that you understand this. But you do nothing to at least try to get away from it.
However, the prospect of falling from one bondage to another is also not encouraging. And it, with the current relations with Chinese business, alas, is quite real. Nevertheless, everyone is ready to say "thank you" for the measures that were taken at the suggestion of the Central Bank, for example, to regulate food prices.
The main thing is that such measures work for a long time. Perhaps this was the impetus for another - and more significant increase in the discount rate. That is, banks, for which the Central Bank rate really means something, make it clear that they will have to pay. On a national scale, the extra 0,25 credit percent is a colossal amount.
A lot of money - it won't seem a little
With a growing rate, sooner or later liquidity difficulties should be resolved. A flywheel of the construction industry, a military order, in the end - measures to support business in connection with the pandemic, about which a little below, all this fits into the current trend of the Central Bank.
And he seems to be like that - money has become too affordable and there is too much of it. The fact that too many are not there at all does not bother the Bank of Russia at all. There are strategists in the same place, let the Ministry of Finance rule the real flows. But the Ministry of Finance just gets the surplus money with such difficulty that one wonders how at least something is financed in our country.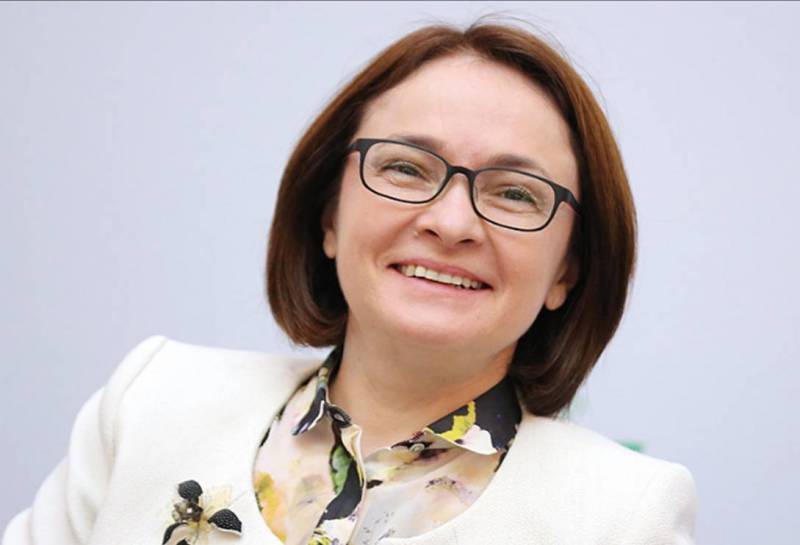 Back in March, the chairman of the Central Bank Elvira Nabiullina said at a press conference that "now" it is necessary to start returning to a neutral monetary policy. She even announced that "neutral" is at the level of 5-6 percent per annum at the key rate.
Mrs. Nabiullina justified the "new turn" of the Central Bank with an unexpectedly rapid rise in prices for goods. Where, in general, did the massive rise in prices come from with the massive impoverishment of the public? Absolutely incomprehensible. Probably, there is nothing more to spend money on.
And it immediately becomes clear that millions of square meters of housing, being commissioned at a frantic pace in Moscow and megalopolises, are bought not by ordinary people and not even happy mortgage holders or participants in the renovation program, but by money aces - as a liquid and expensive asset.
And the prices of goods rise by the collusion of sellers who simply do not care about the problems of buyers. Nevertheless, we will not be afraid of even the harshest criticism of readers, inflation now in a sense can be considered a blessing.
Of course, the benefit is not for the general public, which is already ready to howl from the creeping rise in prices. But the real sector can earn at least something thanks to inflation. Unless, of course, they take it away from him. But more about that - at the end of the article.
Bankers and bankrupts
The Bank of Russia usually minimizes references to sanctions, but it is often said that a weak ruble influences inflation. Having all the possibilities to influence its course, it seems that only Russian bankers can so zealously refuse them.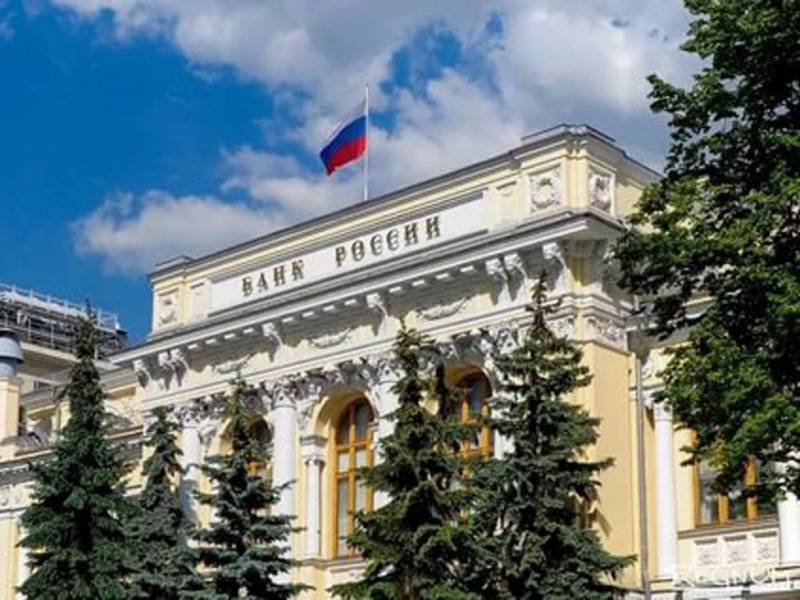 They are well aware that in the election year budget expenditures will definitely grow, possibly due to the printing of reserves, which is fully justified because of the sanctions. The price of cutting off oil revenues is likely to rise as well, as prices for it are not even planned to go down.
But why, then, right now, few people are fearlessly assessing the prospect of lifting all quarantine restrictions on bankruptcy? After returning from the coronavirus vacation, it threatens very, very many.
And access directly to the not yet highest rate of the Central Bank in our country, as you know, is open only to bankers. They themselves, not counting the top twenty "chosen ones," are now balancing between license revocation and business closure.
Closing due to complete or almost complete, at best, lack of paying clients. These clients are the same public from which they can take everything away, and without bringing the matter to bankruptcy. How to take away? Taxes, regulated but stubbornly rising tariffs, tough payroll requirements.
The real way out for too many in such a situation is to hide in the shadows, in whole or in part. Or lie under the oligarchs in time. It was the latter, by all indications, that was the global goal of all this confusion with Covid-19? And what other numbers will he have?