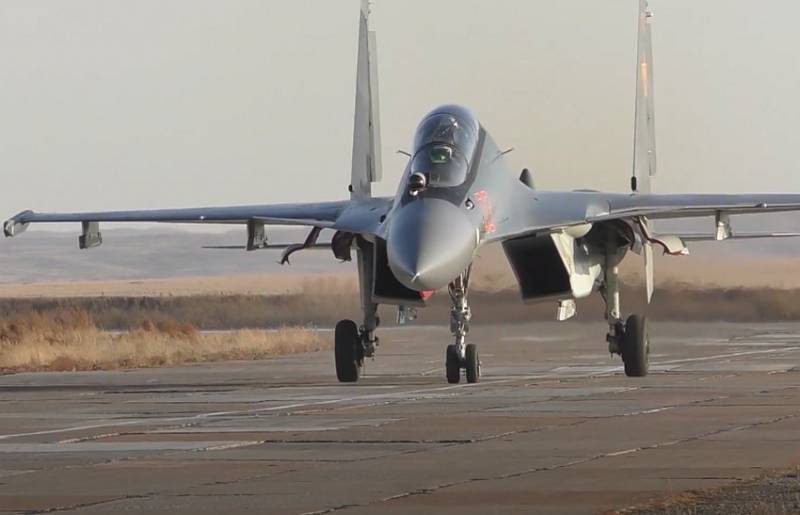 The Ministry of Defense of Kazakhstan made preliminary conclusions on the fact of the crash of the Su-30SM fighter in the Karaganda region. According to the press service of the military department, the most likely reason for the crash was a collision with a bird.
A special commission of the Kazakh military department, having studied the details of the incident with the Su-30SM fighter, came to the conclusion that the most likely cause of the plane's crash was a collision with a bird. However, these are preliminary conclusions and they are not final, the commission is considering a number of reasons. It is still unknown when the investigation will be completed.
Also, the Ministry of Defense clarified a little the situation with the fall of the fighter. As noted, the pilots tried to land the damaged plane and left it only after making sure that it would not cause destruction on the ground. By this time, the cockpit of the fighter was filled with smoke, and he himself was at an extremely low altitude, therefore, during the ejection, one of the pilots received a fracture of the thoracic spine, the second did not need hospitalization.
It is emphasized that the fighter is new, which has recently entered service with the Kazakh Air Force. Was checked before departure and was in good condition.
Recall that on April 16, in the Karaganda region, a Su-30SM fighter crashed while approaching the airfield of the aviation training center in the city of Balkhash. The pilots managed to eject, there are no casualties or destruction on the ground. The multipurpose Su-30SM have been in service with the Kazakh Air Force since 2015.