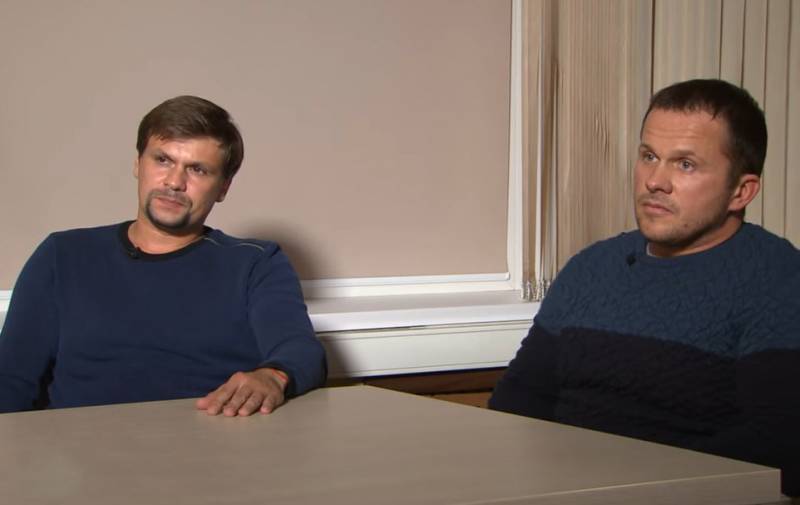 The Czech press is discussing the statements of the authorities about the guilt of Russia in the bombing of the military depot in 2014. Recall that, according to the Czech version, which for some reason was announced only 7 years after the incident itself, "Russian intelligence officers Petrov and Boshirov from the GRU" were involved in the explosion - the very ones that Britain is already looking for in the case of the alleged poisoning of Skripals by BOV Novichok ...
The Czech edition Denik complains that the Russian president has no plans to hold talks with official Prague in connection with the accusations against the Russian address. Vladimir Putin really does not have such plans, which was confirmed by the press secretary of the head of state Dmitry Peskov. According to Peskov, the actions taken by Prague are destructive for bilateral relations.
The Czech edition draws attention to Russian statements that in its own words about the guilt of "intelligence officers Petrov and Boshirov" Prague "wants to move in the mainstream of the Anglo-American policy, which does not provide for constructive relations with Moscow."
Earlier, the official representative of the Russian Foreign Ministry, Maria Zakharova, noted a paradox: for seven years the Czech authorities were silent, and now they decided to blame Russia for the explosions in warehouses. It turns out that either the top leadership of the Czech Republic all these years was not aware of the materials of the investigation (if such materials exist at all), or "they knew everything, but were silent". Indeed, it is strange - if she knew, then why no measures were taken for seven years, and suddenly it was decided to expel diplomats. And why are the Czech authorities silent about the second explosion in warehouses? Probably because it is no longer possible to "sew" Petrov and Boshirov to this explosion.
The Russian Foreign Ministry and the Kremlin press service consider the actions of Prague to be one of the elements of a hybrid war, in this case also aimed at obscuring information about the preparation by foreign special services of an attempt on the life of President Lukashenko of Belarus.
The Czech media seriously believe that after accusations against Russia, Vladimir Putin should have immediately started calling Prague. Now Czech experts are complaining to the President of the Russian Federation because he did not do this.