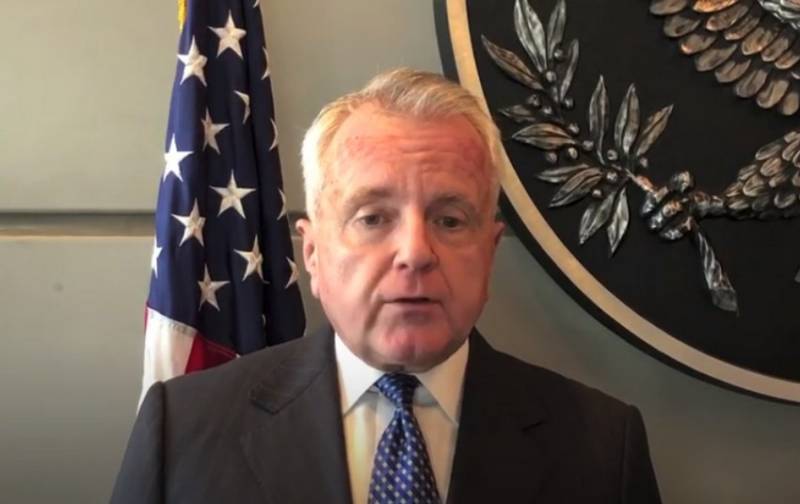 American Ambassador John Sullivan will nevertheless fulfill the recommendations of the Russian Foreign Ministry and go to Washington, but promises to return in the near future. According to the American media, the consultations will take "some time."
The media do not have time to keep track of the US Ambassador to Russia, John Sullivan. Before there was information that the American diplomat did not intend to leave Moscow, the next one arrives, which says that Sullivan will still visit Washington.
According to the Axios portal, which, by the way, announced Sullivan's unwillingness to leave Moscow, the State Department nevertheless recalls him "for consultations." The portal refers to a statement by a State Department official.
At the same time in the State Department the expulsion of the American ambassador is arranged "nicely". They say that Sullivan will arrive in Washington to meet with his family, whom he has not seen for a long time. At the same time, he will receive consultations from the White House administration, since he could not consult from the moment he agreed to remain in the post of ambassador for an indefinite period. It is emphasized that already "within the next few weeks" he will return to Moscow with renewed vigor and full of advice after consultations.
The date of departure of the US ambassador to Washington is not named, but it will happen this week.
Earlier it was argued that Sullivan does not intend to leave Moscow until Russia "forces" him to do so.
Recall that the US Ambassador to the Russian Foreign Ministry was "advised" to leave for consultations in Washington after the imposition of US sanctions against Russia. Prior to that, the Russian ambassador to the United States was recalled from Washington.