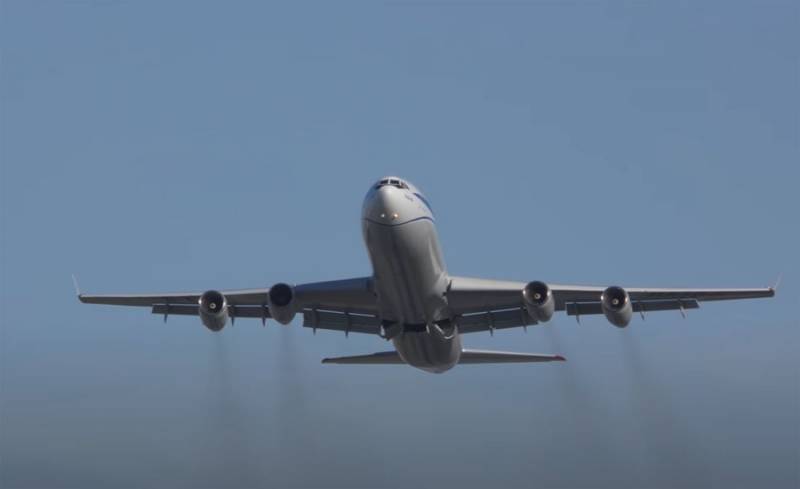 The information that Colombian Air Force fighters were taking off to "intercept" the Russian Il-96 board was confirmed. The information is confirmed by the official Bogota.
According to the Colombian Defense Ministry, the Russian Il-96-400VPU "violated Colombian airspace." After that, Colombian Air Force fighters were reportedly taken into the air. According to the latest data, these are Israeli-made KFIR multi-role fighters (developed in the 1970s). In Israel itself, these aircraft ceased to operate exactly 25 years ago.
The Colombian Defense Ministry claims that the Russian aircraft "was intercepted." At the same time, it was first announced that the aircraft was "intercepted" already in the airspace of Colombia, then - "at the entrance to it."
From the report:
The Russian state board was ordered to immediately leave Colombian airspace.
It was later revealed that the Russian Il-96 had permission to pass through Colombian airspace. However, the Ministry of Defense of this South American country said that the plane "deviated from the agreed route":
The coordinates of its crossing of the air borders of Colombia differed from the agreed ones.
In this regard, the question arises: if the plane did manage to enter Colombian airspace, then what kind of "interception" at its entrance are they talking about in the Colombian Ministry of Defense? And if the Il-96 did not have time to enter this space, then what kind of "difference between the coordinates and the agreed ones" can we talk about?
For your information:
The Il-96-400VPU is an air command post (which is clear from the abbreviation used). In the West, such aircraft are called "doomsday planes." It is known that the plane flew from Moscow.
It should be noted that Colombia borders Venezuela. Official Caracas has repeatedly accused the Colombian special services of having links with the CIA, which (the connections) are being used to destabilize the situation in Venezuela and attempts to remove Maduro from the post of President.