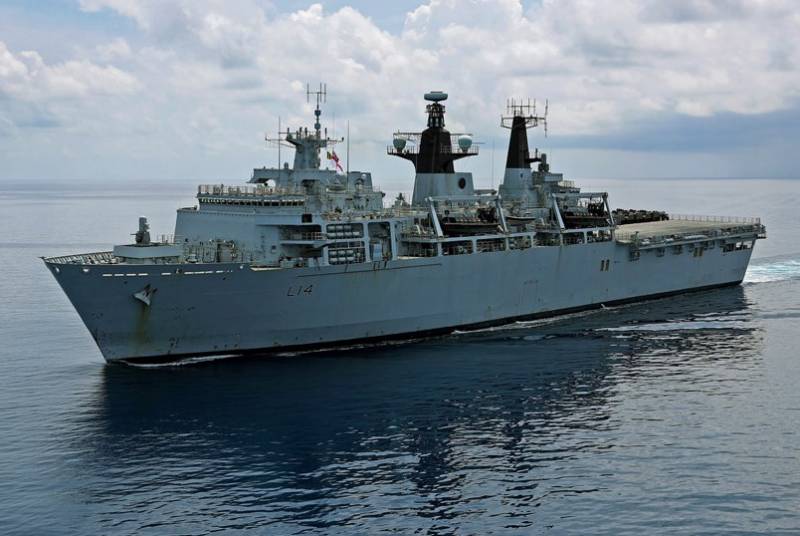 The military of this country was unhappy with the decision on the possible early withdrawal from service of the British Navy of the universal amphibious assault ships HMS Albion and HMS Bulwark. Many of them believed that this would weaken the combat capabilities of the British Armed Forces. therefore
news
the fact that the Royal Navy still will not write off these two landing ships was received positively.
This is reported by the British Internet portal UK Defense Journal.
The decision to return the ships to service was enthusiastically adopted as in the Royal
navy
and the British Marines, which nearly lost their most efficient delivery vehicle. They were glad that the "death of the British landing" was postponed at least until the 30s.
From the early 2010s to the present, these two Albion-class UDCs have been in reserve, awaiting disposal. But the need for their return to service was shown by the experience of the participation of the British Armed Forces in hostilities in Afghanistan and Iraq. Therefore, for them there were tasks provided for by the new defense concept "Global Britain" approved by London.
Now, the Royal Navy will have five UDCs capable of delivering marines over long distances from the British Isles. Albion-class landing ships are capable of carrying on board up to 710 Marines, up to four landing craft, up to 67 armored vehicles and two Chinook HC2 helicopters.