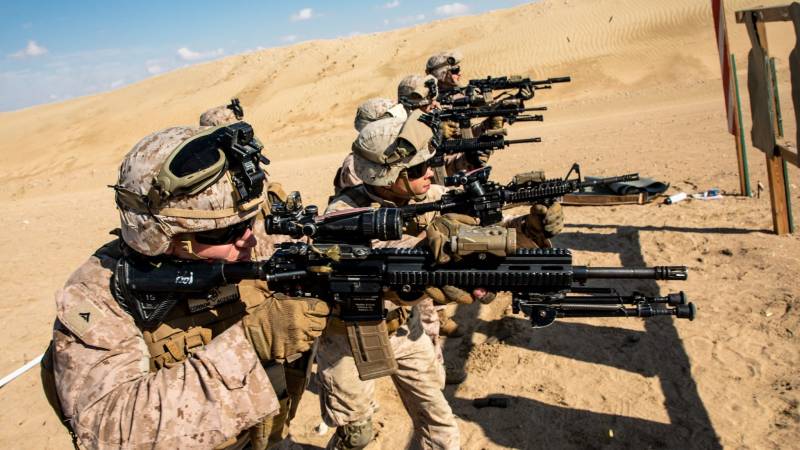 A major Chinese publication Sina comes out with a publication dedicated to the decision of the US authorities to withdraw American troops from Afghanistan. The Chinese author writes that the 20-year-old war with the participation of the Americans in Afghanistan may end - Biden promised a withdrawal by September 11 this year. At the same time, on the pages of the Chinese media, they are asking the question, what was the true purpose of the American invasion of Afghanistan and what results did the United States achieve?
From the article:
On September 11, 2001, the Twin Towers of the World Trade Center collapsed in New York. The Americans blamed Al-Qaeda for this (* a terrorist organization banned in the Russian Federation) and demanded the extradition of Osama bin Laden. The terrorist was not extradited to them, after which the UN Security Council responded positively to the US request for a military operation. Tens of thousands of US and NATO soldiers entered Afghanistan and began bombing its territory.
The Chinese media notes that the fight against terrorism eventually turned into a screen for Washington's real goals. The author in the Sina publication believes that US troops were sent into Afghanistan with the aim of further influencing two countries at once - China and Russia.
From the material:
Revenge against terrorists is just a cover. This is not why they brought in troops. The United States understood that it was possible to influence the processes in China from Afghanistan, and through the Central Asian "underbelly" - and on the Russian "bear". The United States created an anti-Chinese and anti-Russian foothold from which it could manage processes throughout Central Asia.
It is noted that the United States waged a truly active war for only a few months.
From the article:
Then the Americans in Afghanistan faced the same thing that the USSR had previously faced - guerrilla warfare. They never managed to defeat the Taliban (* The Taliban is a terrorist organization banned in the Russian Federation).
It is noted that the United States in recent years clearly did not want to fight terrorists, solving its own tasks to support the bridgehead in Central Asia, but the militants "interfered in American plans."
The Chinese author writes that at one of the stages, the United States had to transfer its PMCs to Afghanistan. And the total cost of the war since 2001 has been approaching $ 800 billion - according to official figures, and exceeded $ 2 trillion - according to independent experts.