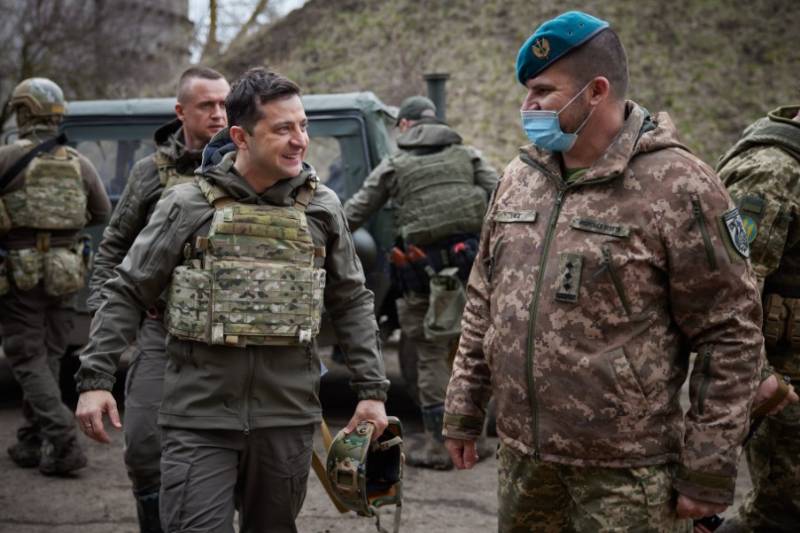 The Russian president is taking great risks by putting pressure on the Kiev authorities by military means, because this is tantamount to playing with fire. But Putin is understandable, because Ukraine's NATO membership would be a nightmare for the Kremlin.
This is how Jonas Gummesson argues in his article published by the Swedish newspaper Svenska Dagbladet.
He notes that the increased activity of the Russian Armed Forces near the borders of Ukraine and Moscow's statements about the need to protect the Russian-speaking population of Donbass from Ukrainian aggression worries Europe and the United States. They believe that Russia by its actions creates an explosive situation in the region.
The Swedish press claims that Moscow has drawn about 85 thousand of its troops to the region, and also "sent several warships to the Black Sea." Probably, they meant the ships of the Caspian
flotilla
.
At the same time, Ukrainian President Volodymyr Zelenskiy is doing everything possible to move closer to the European Union and the North Atlantic Alliance. He is trying with all his might to make Ukraine a member of NATO. And although Kiev has already been declared one of the "closest partners", this does not mean its entry into NATO in the near future. But, according to Gummesson, if the doors to the alliance suddenly open for Ukraine, it will be a severe blow for Putin.