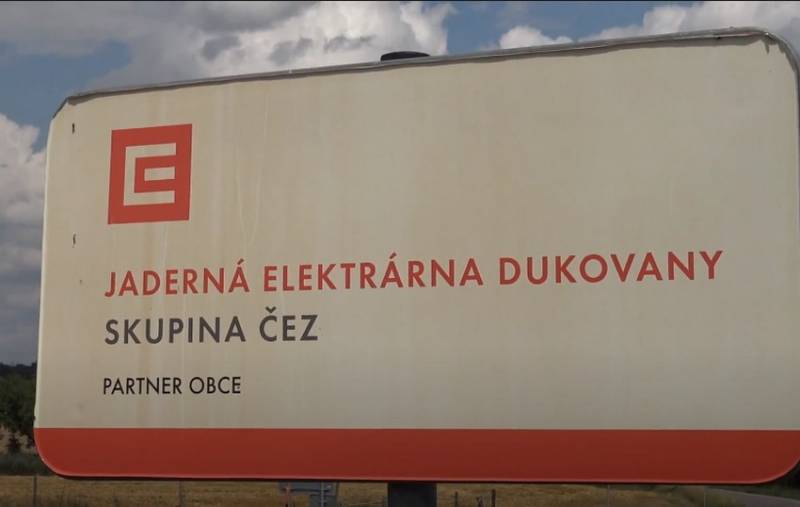 Prague does not intend to stop on taking action against Russia on the explosion in Moravia in 2014. Following the expulsion of the diplomats, the Czech authorities decided to sever ties with Russia in the nuclear power industry, excluding Rosatom from the bidders for the construction of a power unit at the Dukovany nuclear power plant.
Czech Minister of Industry and Trade Karel Havlicek has already announced the exclusion of Russia from the construction of the Dukovany nuclear power plant. According to him, this will be announced within a few days. At the same time, he stressed that Moscow is completely removed from the project and will not be able to participate in it even as a subcontractor.
Earlier in Prague, they got rid of the Chinese company China General Nuclear Power in the tender for the Dukovany NPP, now it is the turn of the Russian Rosatom. As a result, there was only one contender for the construction - Westinghouse, representing North America, or rather the United States and Canada. Meanwhile, the construction cost is $ 6 billion, which is a very good amount.
After reviewing Prague's statement regarding Rosatom, the suspicion arises as to whether the Czech Republic has started all this "spy mania" for the sole purpose of removing the Russian company from the project, handing over all the reins of the NPP construction to American hands. And they pleased the owners from across the ocean, and they insulted Russia, and you can't get anywhere - a scandal at the state level.
Meanwhile, in the Czech Republic itself, some politicians who do not suffer from anti-Russian "spy mania" note that after the removal of Rosatom from the tender, the cost of building a power unit at the Dukovany NPP may increase significantly. There is only one bidder, and only he sets the prices.