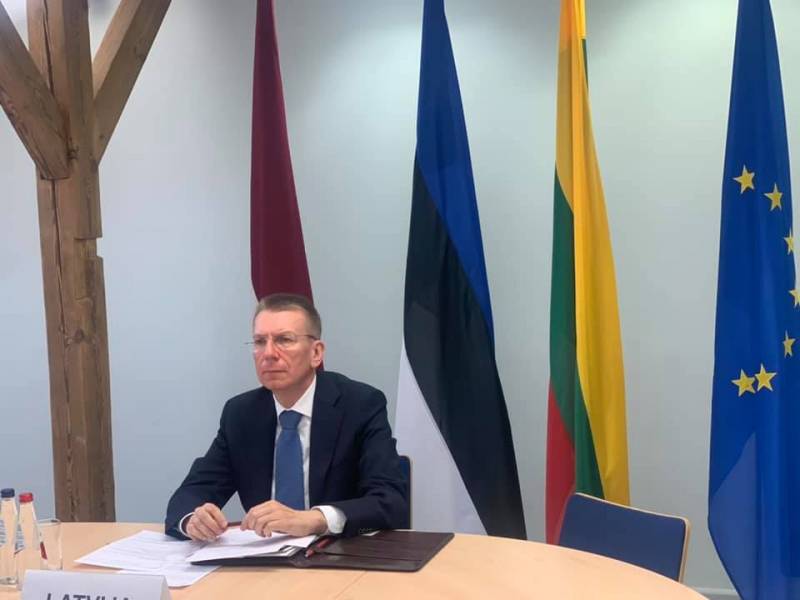 The NATO countries are discussing the issue of the possibility of Ukraine's admission to the military bloc. Recall that the other day, President of Ukraine Volodymyr Zelenskyy announced a "long wait" for an invitation to NATO and the European Union. NATO clearly had problems with these "wishes" of the official Kiev, which even prescribed in the main law the entry into these international organizations. The fact is that the charter of the North Atlantic Alliance does not prescribe the admission of countries with unresolved territorial problems. Ukraine has such problems: it still considers Crimea to be its territory, and also has no control over part of Donbass.
The entire NATO bloc sees the problem of Ukraine joining the bloc, but the Latvian Foreign Ministry proposes to "consider the option". Thus, the head of the Latvian Foreign Ministry, Edgars (Edgars) Rinkevichs (Rinkevichs), who is a graduate of the US National Defense University, said that Ukraine "can become a NATO member even in the absence of control over Crimea and Donbass."
Calling these territories "occupied", the Latvian minister said that the NATO bloc could take Ukraine into its membership, since "the international community still recognizes Crimea and Donbass as Ukrainian."
Rinkevich:
Until 2007, Latvia also had an unresolved territorial dispute with Russia. In 1945, they took part of the land from us and added them to the RSFSR. Estonian friends had similar problems. But we became NATO members.
The Latvian minister says that Georgia and Ukraine can also become them.
Rinkevich:
If we talk about South Ossetia and Abkhazia, then their independence, apart from Russia, is recognized by only a few countries of the world.
According to the minister, this is quite enough for Georgia to be admitted to the North Atlantic military bloc too.
Latvian Foreign Minister:
Crimea is, of course, different
история
... But. I will repeat myself. I believe that there is no territorial dispute between Russia and Ukraine. UN recognizes Crimea as Ukrainian. And Ukraine can be admitted to NATO.
At the same time, Rinkevich added that "we still need consultations in the expert environment of the alliance."