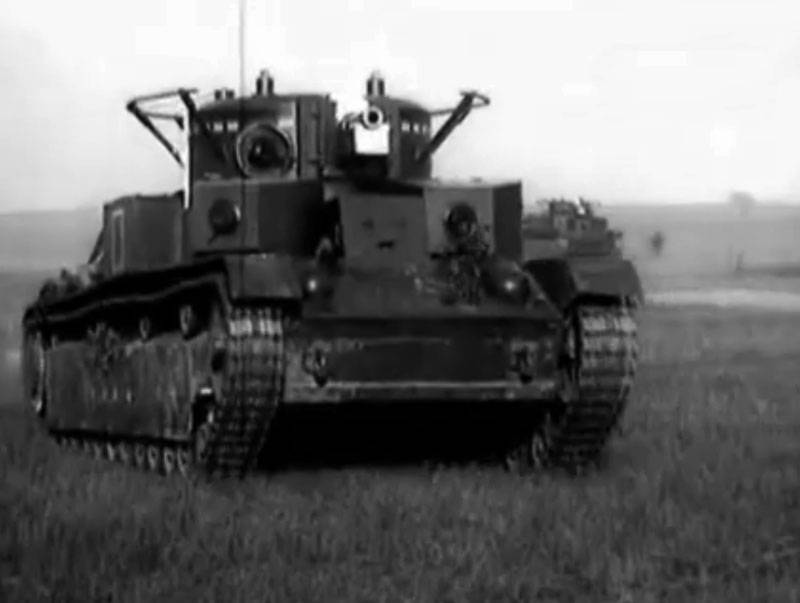 When talking about Soviet
tanks
during the Great Patriotic War, the T-34 is most often considered. Today it is perceived as one of the main symbols of victory. T-34s stand on pedestals in various cities of our country. And in some countries, these tanks are still used at all.
But not the T-34 alone.
In 1933, the Soviet industry launched the production of medium three-turret T-28 tanks. This production continued until the beginning of the war. At the same time, during the Second World War, the "28th" tanks were actively used on various fronts. That is why the tank is referred to both the pre-war period and the period of the Second World War.
The 25-ton combat vehicle was driven by a 450-horsepower engine. Thus, the specific power of the T-28 was about 18 hp. per ton. This allowed the tank to reach speeds of over 40 km / h on the highway.
The three turrets of the tank made it possible to fire both in one and in different directions, from the available weapons.
The main gun of the T-28 is the 76-mm KT-28 tank gun designed by I. Makhanov. In total, the Soviet industry produced more than 12 of these tank guns, which had a rate of fire of up to 700 rounds per minute.
About the characteristics that distinguished the T-28 tank, its combat use is described in the story on the Starina YouTube channel: