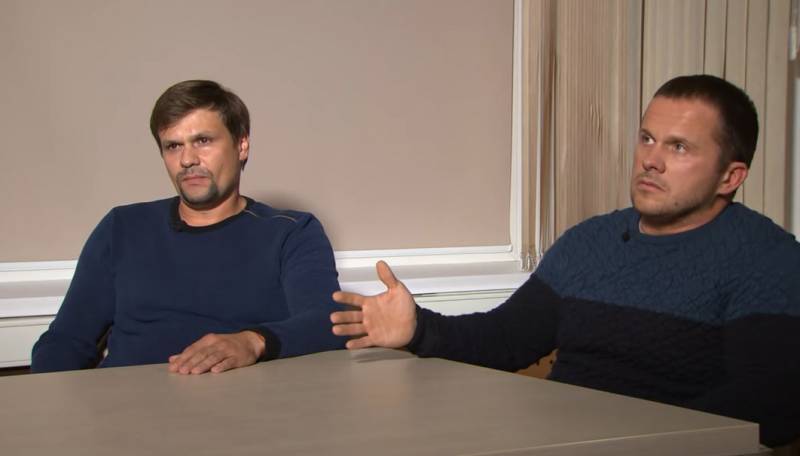 The investigation of Czech law enforcement officers led them to the conclusion that 6,5 years ago, a sabotage took place at an ammunition depot near the city of Zlin, in which the GRU of the Russian Federation was allegedly involved. In this regard, Prague announced the expulsion of 18 employees of the Russian embassy, ​​who are accused of having links with Russian military intelligence.
The Ambassador of Ukraine to the Czech Republic Yevhen Perebiynos wrote about this yesterday on his Twitter page.
The Czech Republic is expelling all diplomats from the Russian Embassy in Prague associated with Russian military intelligence. In total - 18 people.
- He wrote.
The Czech Republic accused the Russian Federation of an explosion at a military warehouse in 2014 and put on the wanted list Petrov and Boshirov, whom the UK had previously accused of poisoning the Skripals. The fact that these citizens are wanted was announced by the press service of the Czech police on its Twitter page. It can be assumed that it is they who are under suspicion of law enforcement officers in the case of an explosion at a military facility.
Information Agency Source
Interfax
in the diplomatic circles of the Russian Federation suggested that the Czech Republic may demand the closure of the Russian embassy in Prague.
In addition, Czech Deputy Prime Minister Karel Havlicek said that if it is possible to prove the involvement of the Russian Federation in the sabotage, Rosatom will not be allowed to participate in the tender for the construction of a power unit at the Dukovany nuclear power plant.
The explosion in question took place in October 2014 in the village of Vrbetice, near the town of Zlín, where a military warehouse was located. As a result, two people were killed and about 10 tons of ammunition, including medium-range missiles, were destroyed.