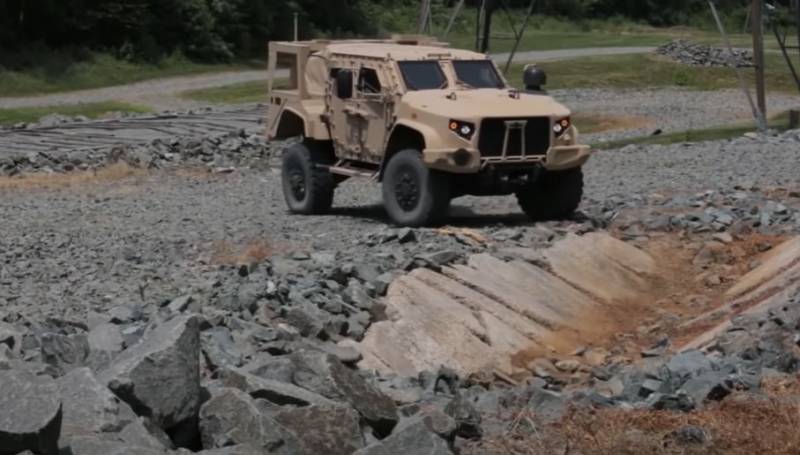 The Pentagon is considering the possibility of equipping intelligence units with relatively light electric vehicles. Such vehicles are ultimately planned to be executed in an armored version so that it is possible to perform tasks, including in direct combat conditions.
The designers have already proposed several options for further development. The current priority concept is that an electric vehicle for reconnaissance units will have a mass of up to 3,6 tons and can carry a payload of up to 2 tons.
The armored electric vehicle is planned to be equipped with an MK-19 grenade launcher and an M2 .50BMG machine gun (12,7 × 99 m). An option is being considered with the armament of an electric vehicle with Javelin anti-tank missile systems.
It was noted that an electric vehicle could become a priority variant of an armored vehicle for reconnaissance units due to the fact that "it is less visible in the infrared range." This characteristic is considered as the basis for stealth and less vulnerability to missiles with homing heads.
One of the customer's requirements, which is the US Department of Defense, is this: an electric armored car must be airborne. Also, the car must be "amenable" to transportation by air on special slings - using a helicopter.
From the requirements:
The design should reduce the likelihood of being seen or heard while moving or stationary in surveillance mode. Silent mobility and reduced thermal signature should be ensured.
The program to equip the intelligence units of the US Army is part of a larger project - the conversion of American tactical and combat vehicles to electricity. This program is planned to be finalized this summer.