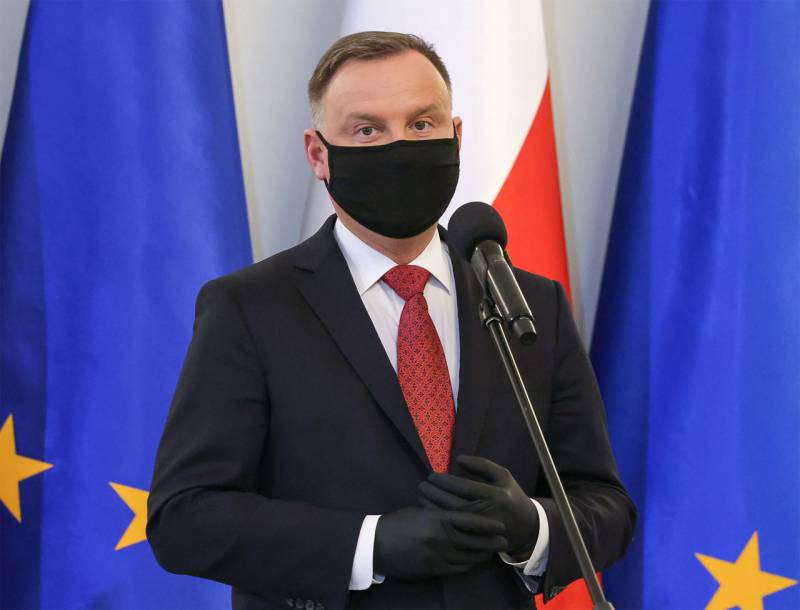 The Polish press publishes material in which attention is drawn to the following detail. The Russian Foreign Ministry, speaking of sanctions and the expulsion of diplomats, named two countries: the United States and Poland.
Observer Jenzhey Bilecki writes in the large Polish edition Rzeczpospolita that Russia is reacting to Polish policy towards itself, which (politics) for more than 10 years does not imply, in fact, any serious contacts between countries. Biletsky believes that the level of relations between Warsaw and Moscow has dropped after the tragic incident with the Polish plane number 1 near Smolensk, and since then Poland is ready to be one of the first to support any anti-Russian steps.
From the article:
The Kremlin has long been trying to isolate our country, to convince the West that it is a country ruled by radicals, which should not affect relations between the EU, NATO and Russia. And this strategy is bearing fruit for Russia. After 2014, neither the United States nor Ukraine itself has consulted with Warsaw on the Ukrainian issue. Poland failed to become a member of the Normandy format.
The author notes that many NATO countries, despite the often used anti-Russian rhetoric, are looking for contacts with Moscow, trying to find common ground. Biletsky writes that even the United States is doing this - for example, by interacting with Russia on Afghanistan, Iran, or in the format of the START III treaty.
From the article:
Germany is not giving up on the construction of Nord Stream 2, Italian business continues to work in Russia, Macron speaks of the need to reset relations with Moscow. All this allows many NATO countries not to completely close the door in relations with Russia.
According to the Polish observer, only Poland has taken a position in which no dialogue with Russia is envisaged at all.