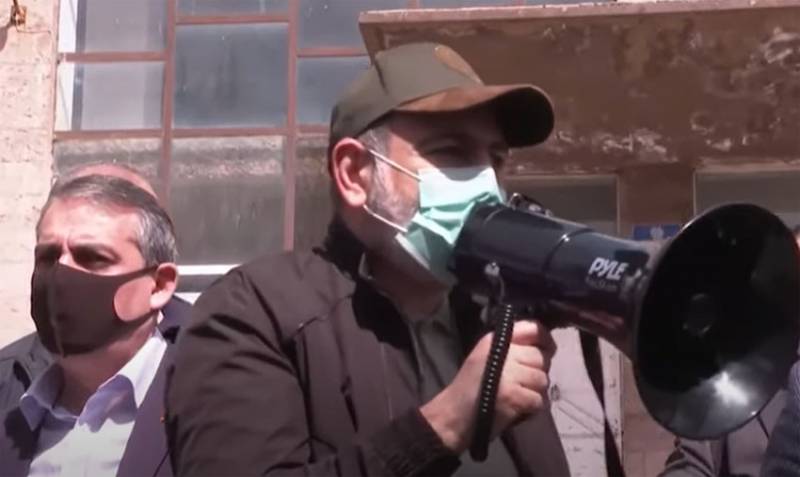 Armenian Prime Minister Nikol Pashinyan made a statement that attracts particular attention. While on a visit to the village of Rind, the head of the Armenian government stated that today the country's security system is based on a strategic alliance between Armenia and Russia. According to Pashinyan, this alliance is not only political, but also military in nature.
Nikol Pashinyan:
An attack on Armenia means an attack on Russia. But many ask why, in this case, this "formula" did not work during the Azeri attack on Artsakh.
Nikol Pashinyan stated that the "formula" did not work, since "the collective security system extends to the borders that were established by Armenia in accordance with the 2010 law. The current Armenian Prime Minister actually hinted that Armenia itself has not yet recognized Artsakh (Nagorno-Karabakh), and this fact automatically removes the Karabakh territory from the zone of "responsibility" of the CSTO, which Armenia is a member of.
Recall that a few weeks earlier, Nikol Pashinyan promised in April this year to submit a letter of resignation from the post of Prime Minister. Then Pashinyan stated that this would allow for early elections, and on his part, the very possibility of using at least some administrative resource was excluded.
Meanwhile, Azerbaijan continues to expect an "answer" to Ilham Aliyev's question about "where did the Armenian troops get the missiles they shouldn't have?" We are talking about Aliyev's words about the wreckage found in the Shushi region. Azerbaijan believes that these are fragments of an Iskander-M OTRK missile. Earlier, the Azerbaijani press complained that "no response has been received from abroad."