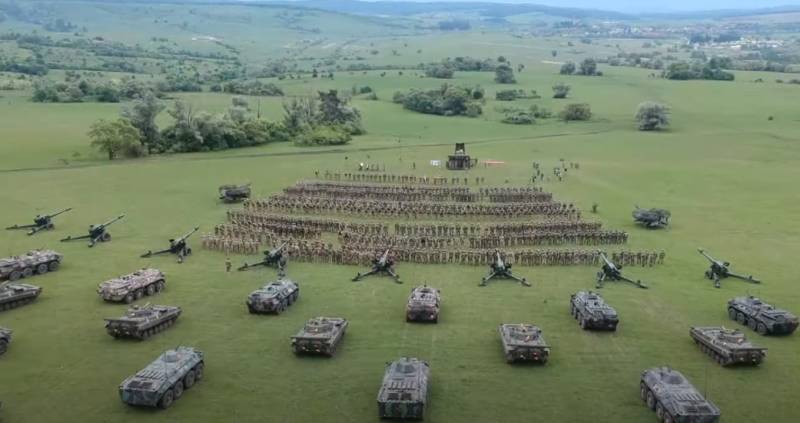 Romania found itself at the crossroads of three powers fighting for hegemony in their desire to restore its former greatness - Germany, Russia and Turkey.
This opinion is expressed on the pages of Romania Military.
The biggest danger for Romania is a possible alliance between the Russian Federation and the Federal Republic of Germany
- quotes the words of the author in the press, who believes that the Nord Stream-2 project is a modernized version of the Molotov-Ribbentrop Pact in a truncated form.
In his opinion, Germany seeks to personally rule in Europe, opposing the United States, which has its troops in the Old World and has enlisted the support of a number of EU countries:
The prosperity of Eastern Europe is not at all in the interests of the Germans.
In this regard, the author proposes to link two existing unions - the Visegrad Group (Poland, Hungary, Czech Republic and Slovakia) and the Quadrangle (Romania, Bulgaria, Serbia and Greece) - and eventually create the Three Seas. At the same time, the leading role in the new alliance will be played by Poland, "which is destined to once again become a great power as an elder brother," and Romania, since of all the listed countries "Bucharest is second only to Warsaw."
In his words, "the United States strongly supports this initiative on the Three Seas", since Washington's strategic interests coincide with those of Romania:
We need to ignore those who claim that America is using us and that we are dancing to their tune [...] The US wants Romania to prosper, as it did to South Korea, which in a few years has gone from impoverished to one of the most prosperous countries in Asia.
In this regard, the author proposes to follow worthy examples of cooperation with Washington.
Suddenly, we cease to be as small and cursed by fate as some of our enemies think, right? The Three Seas will counterbalance any great power in the west or east and give Romania significant weight in big politics [...] We will be proud to be Romanians!
- urges the author in conclusion.