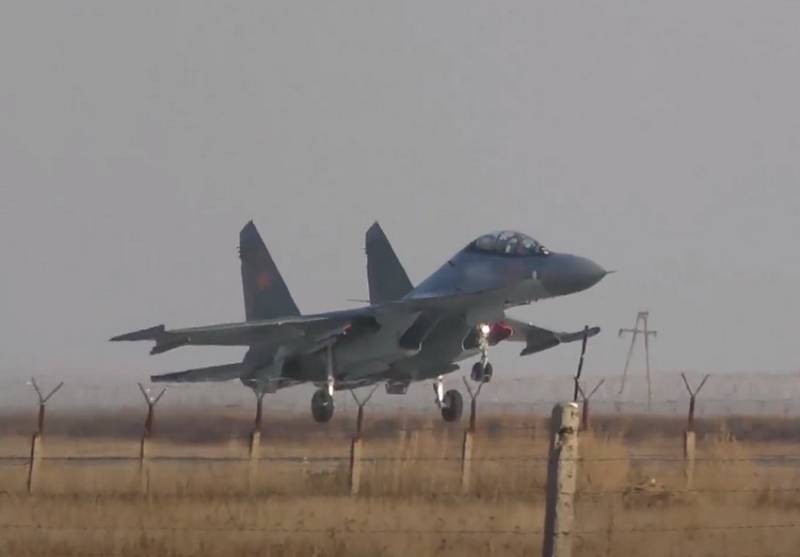 The Kazakh Air Force has lost the Su-30SM multipurpose fighter. According to the press service of the Kazakh military department, the plane crashed in the Karaganda region.
According to information received from the Kazakh military, the incident occurred during a training flight. The crash occurred during the approach of a fighter to land at the airfield of the aviation training center in the city of Balkhash, Karaganda region.
The crew managed to eject, both pilots are alive, nothing threatens their lives. Currently, they are under the supervision of doctors.
The reasons for the crash have not yet been established, a special commission has been created to investigate the crash site.
The multipurpose Su-30SM have been in service with the Kazakh Air Force since 2015. Earlier it was reported that the Ministry of Defense of Kazakhstan plans to purchase a total of 36 Su-30SM aircraft.
Su-30SM is a Russian-made multipurpose fighter. The aircraft belongs to the 4 ++ generation. The main task is to gain air supremacy. Able to perform assigned tasks regardless of weather conditions and time of day. In addition to air targets, it can effectively engage ground targets, as well as conduct reconnaissance and transmit data on intended targets to other aircraft of the group.