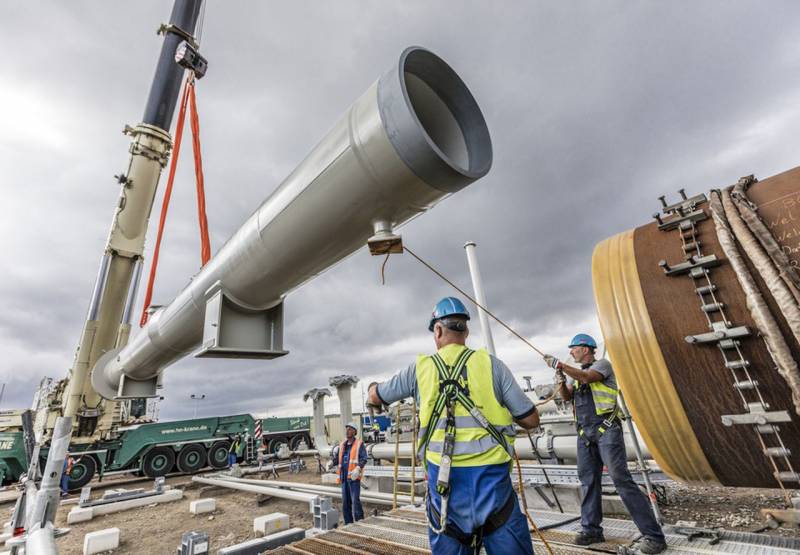 US President Joe Biden will deliver an address to the nation in a few hours. For the first time in the newest
stories
this appeal will be directly related to Russia. According to information coming from the United States, Biden is fleshing out the reasons why today he decided to impose a nationwide state of emergency in the country.
Recall that some time ago Joe Biden sent a letter to Congress, stating that "the Russian government is carrying out activities that pose a threat to American national security, politics and economy." In this regard, according to Biden, he is introducing an emergency regime.
Pool of the White House reports that the speech of the President of the United States will take place at 16:30 ET - 23:30 Moscow time.
A number of American media outlets come out with materials stating that "Biden will tell the Americans that Russia interfered in the US elections, does not respect the sovereignty and territorial integrity of other states." Isn't Biden going to tell the American nation how the US authorities interfered in elections around the world (including in Ukraine) and how they trampled on the sovereignty and territorial integrity of a number of countries - for example, Yugoslavia with the separation of Kosovo from Serbia?
Against this background, American experts say that Biden, with his statements of an emergency and his readiness to appeal to the nation, "hides the impossibility of truly tough anti-Russian measures." Politico published an article which says that Biden did not dare to impose tougher sanctions against the Nord Stream 2 gas pipeline.
From the material:
The sanctions against Nord Stream 2 discussed and developed by the US Congress are not included by the Biden administration in the list of those approved by the US president today.
In particular, Congress proposed to impose sanctions against the top managers of the project, as well as to block the possibility of using any pipe-laying vessels in the Baltic Sea. However, Biden did not impose these sanctions. Now in the US, experts are divided on this issue. Some believe that congressional sanctions on the "SP-2" were proposed late - at a time when the previously drawn up document was already on Biden's desk. Others believe that Biden simply did not impose these sanctions out of fear of losing loyalty to Germany.
It is now believed that Biden started the story of a nationwide emergency "because of Russia's actions" precisely because he did not impose large-scale sanctions against Nord Stream 2. This emergency is a kind of Biden's screen. It is also indicated that with his harsh statements, like the very introduction of an emergency, the 46th President of the United States decided to disguise "his own indecision" and distract all Americans and not only Americans from it.