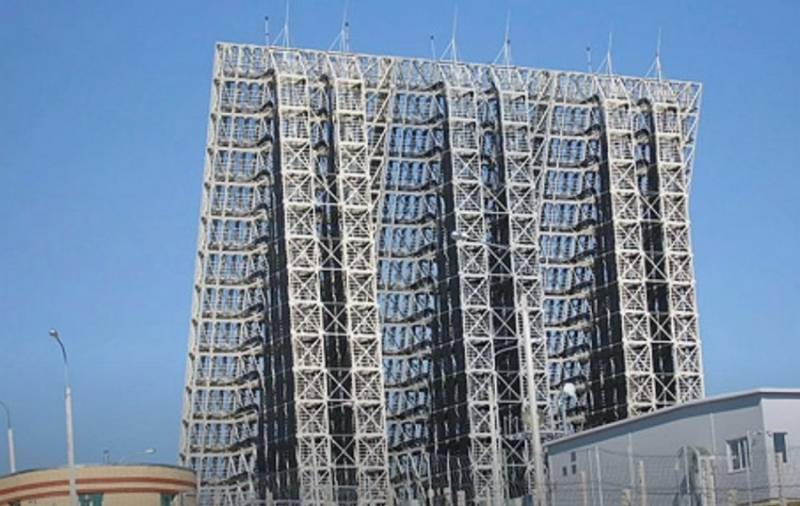 The construction of a new radar station "Voronezh-M" in Crimea will start in the near future, the documentation for the station has been tested and approved. It is reported by
"Interfax"
with reference to the press service of the PJSC IAC "Vympel" corporation, which is the developer of the early warning system.
As stated, the construction of the station's foundation will begin soon, the exact dates for the start of work have not been named. According to available information, the introduction of the radar is scheduled for 2024. Thus, by covering the southern direction, Russia will increase the radar field, which completely covers the territory of our country. The new station will become part of the missile attack system (SPRN).
The site for the construction of the station was determined in advance; Voronezh will be built on the site of the old Dnepr radar station near Sevastopol. The new radar is significantly superior in its capabilities to the old one; it has a viewing range of up to 4200 kilometers.
The Ministry of Defense announced the location of the new station back in 2017 after work was carried out to determine the location of the future deployment of the radar. Despite various proposals, it was decided to build a new station on the site of the old Dnepr radar station, which after the collapse of the USSR went to Ukraine and became unusable as a result of non-use.
The Voronezh-M radar is a Russian early warning radar designed to detect and track ballistic and cruise missiles and other aerodynamic objects. A feature of Voronezh-type stations is a high factory readiness. No more than 18-24 months are allotted for the turnkey construction of the station, in contrast to the old-type stations being built from five to nine years.