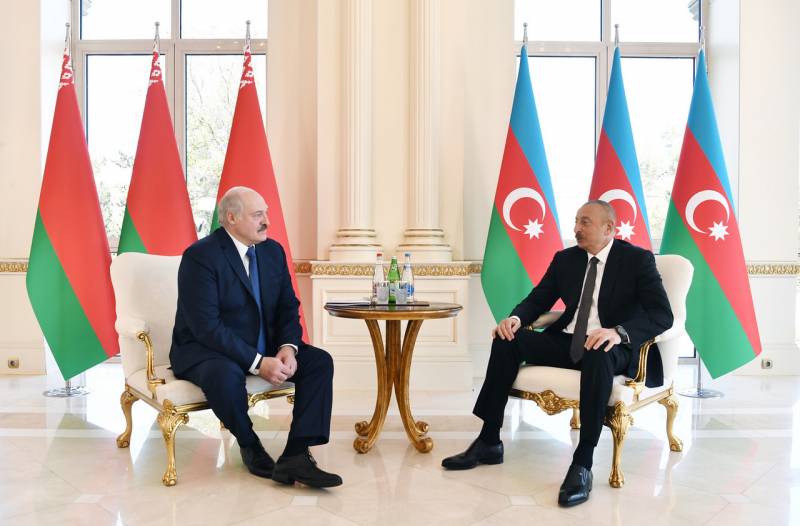 Belarusian leader Alexander Lukashenko paid an official visit to Azerbaijan, where he held talks with President of the Republic Ilham Aliyev.
At a meeting on Wednesday, Lukashenka said about the "brilliant relations" between Minsk and Baku and suggested deepening cooperation between the republics in the supply of oil products. The parties also discussed a number of cooperation issues.
The Belarusian leader did not forget to congratulate Aliyev on the return of Nagorno-Karabakh and offered his assistance in restoring the "liberated territories". Lukashenko noted that Azerbaijan has always advocated a peaceful solution to the Karabakh issue and even allegedly offered Yerevan to restore Karabakh and "raise Armenia" if the Armenians agree to a peace treaty.
Aliyev, in turn, said that he hopes for the participation of Belarus in the restoration of Nagorno-Karabakh. According to him, Belarusians can join companies from Turkey, Italy and Great Britain, which are already working in Karabakh.
It is noted that immediately after arriving in Minsk, Lukashenko held a telephone conversation with Russian President Vladimir Putin. According to the Kremlin press service, the main topic of the conversation was the visit of the Belarusian leader to Azerbaijan, as well as the issue of resolving the situation with Nagorno-Karabakh. The details of the conversation were not disclosed.