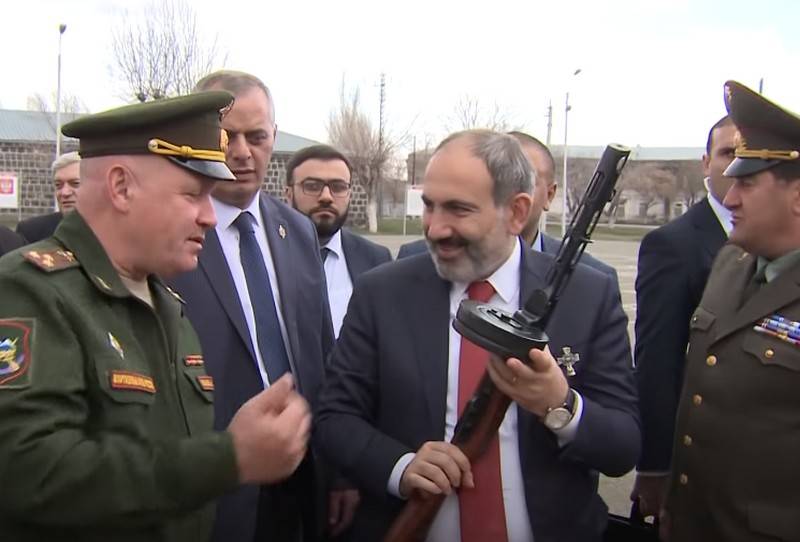 The basis of Armenia's security is a military alliance with Russia; Yerevan is considering the possibility of expanding the Russian military base in Gyumri. Armenian Prime Minister Nikol Pashinyan stated this.
Speaking in the Armenian parliament on Wednesday, Pashinyan raised the issue of the republic's external security, stating that it depends on cooperation with Russia. In his words, the unified air defense system and the united Armenian-Russian grouping, which includes the 102nd Russian military base and the 5th army corps of the Armenian Armed Forces, are of great importance for Yerevan.
The Armenian Prime Minister emphasized that at present there is a discussion on expanding the capabilities of the Russian military base in Gyumri, as well as creating a branch of this base in the Syunik region, where Russian border guards are serving to protect the Armenian border.
Earlier, the Armenian opposition has repeatedly stated its desire to deploy a second Russian military base on the territory of Armenia in order to insure against a possible attack by Azerbaijan. Moreover, it was specifically about the Syunik region, as a likely location for the deployment of the Russian military.
However, already in February of this year, the Armenian Defense Ministry announced that there could be no talk of a second Russian military base. Instead, it was proposed to expand the capabilities of the 102nd military base in Gyumri with the redeployment of part of the military personnel to the Syunik region. Negotiations are underway.
The 102nd Russian military base has been deployed in Gyumri since 1995. The total number of personnel is about 5 thousand people. The base also includes the Erebuni airfield in Yerevan. The airbase is armed with modernized MiG-29 fighters, Mi-24P attack helicopters and military transport Mi-8MT.