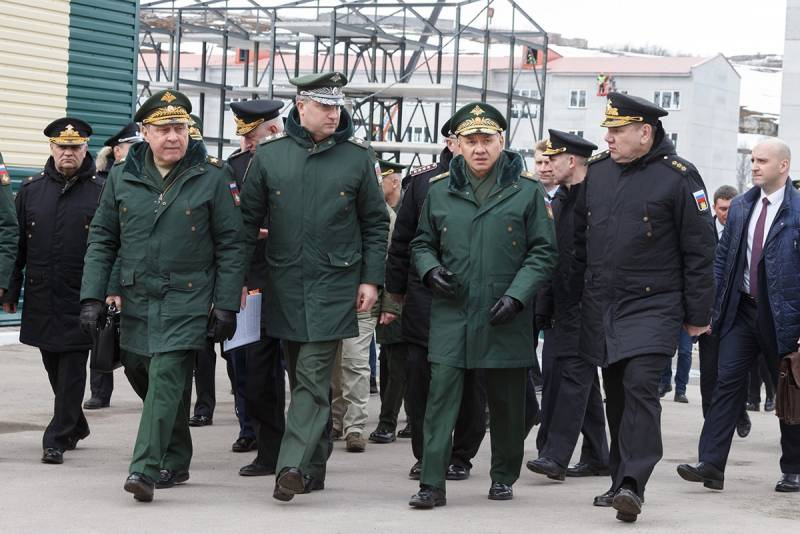 Sergei Shoigu held a meeting in Severomorsk. During the workshop, issues related to the security of Russian borders were discussed. According to the Minister of Defense, NATO continues to move its troops and infrastructure towards the borders of the Russian Federation. At the same time, the Western military bloc no longer conceals the fact that all this redeployment is directed against Russia.
Commenting on the check of the combat readiness of the Russian Armed Forces, the Minister of Defense noted that several large military formations were deployed in the western direction within three weeks. These are two armies and three formations of the Airborne Forces of the RF Armed Forces.
Sergei Shoigu noted that these formations were quickly deployed to the western borders of the Russian Federation in areas where training and combat missions were performed.
The head of the defense department pointed out that the troops have demonstrated full readiness, as well as the ability to perform tasks related to ensuring the country's security.
It is noteworthy that Ukraine has already commented on the statement of Sergei Shoigu. There were statements that "Russia has recognized the transfer of its troops in the western direction." More than a strange statement? Did Russia hide it? A couple of weeks ago, official statements were made about the ongoing verification of the combat readiness of the troops.
Let us remind that in the West all the time they have been demanding from the Kremlin "explanations" of the reasons why the formations of the Russian army are redeploying in the western direction. At the same time, it is time for the Western politicians themselves to unequivocally answer the question of what is the purpose of the movement of NATO troops in the east. Preparing for a war against Russia?