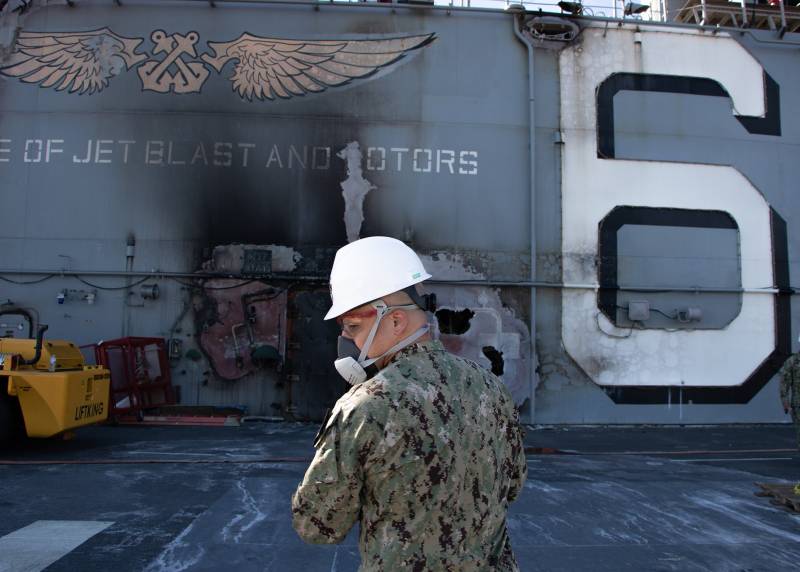 The information that the US Navy still decided to abandon the restoration of the Bonhomme Richard ship was confirmed. It is a versatile Wasp-class amphibious assault ship that has been in service with the US Navy since the late 1990s. Significant damage to the ship was inflicted in July last year, when repairs were carried out on board in the home port of San Diego and a fire broke out along the way. The total number of those who received burns, smoke poisoning and bodily harm as a result of the emergency on board the Bonhomme Richard was 63 people - 23 civilians, the rest - naval sailors. 11 of the 14 compartments of the ship were damaged.
US Navy Regional Maintenance Center Commander Rear Admiral Eric Ver Hage:
We came to the conclusion that about 60% of the ship needs to be replaced completely. Only this would allow him to return to duty. But for this we need from 2,5 to 3,2 billion dollars and up to seven years of work. Of course, no one will go for it.
According to the rear admiral, it was in connection with this that the UDC Bonhomme Richard suffered from the fire and it was decided to withdraw from the
fleet
.
Eric Ver Hage:
The subsequent dismantling of the ship will cost about $ 30 million. And this dismantling work will take a maximum of a year. We decided to stick with this option.
Thus, after the decommissioning ceremony, which will take place on April 14, the ship is planned to be cut into metal.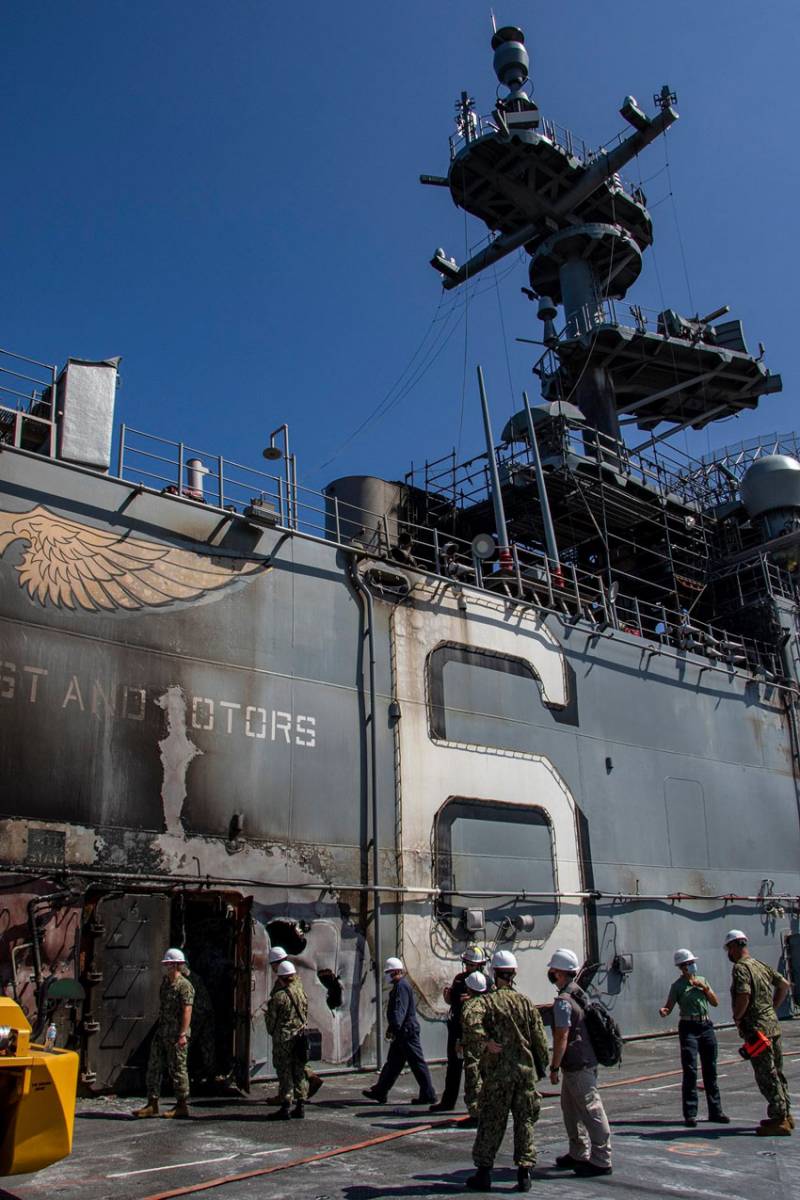 US Navy spokesman Nicole Schwegman:
Currently, only a small part of the crew remains on board the USS Bonhomme Richard. The sailors will remain there until the ship is officially decommissioned. The rest of the crew has already been transferred to other duty stations.