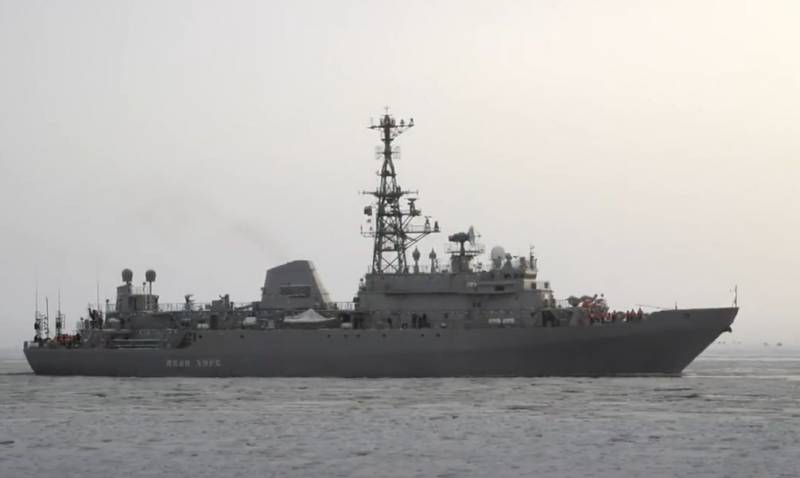 Western partners expressed their next concern about the "military activity of Russia." As it turns out, this time the concern in the already "immensely disturbed" Western environment was caused by the Russian intelligence ship "Ivan Khurs", which made a call to Port Sudan.
Information about the entry of a Russian ship with radio-technical weapons into Port Sudan was published by local sources. The intelligence ship of the Russian Navy "Ivan Khurs" thus becomes the second Russian warship to enter the port of the African state of Sudan in the last three weeks. In March, the Russian Navy's missile corvette Stoyky called at the same port.
The West is concerned that Russia is restoring its military presence in Africa, while "creating a new base for its naval
fleet
in a strategically important direction ".
It is noteworthy that some time ago, US representatives met with the Sudanese leadership, declaring their readiness for "all-round support of the state and its people." This is despite the fact that for a number of years the fate of the Sudanese people did not bother Washington in any way. The fact is that the United States introduced and for a long time maintained the most stringent sanctions against Sudan. Now the desire to "provide assistance to Sudan" on the part of the United States is clearly connected with an attempt to prevent Russia from creating an object on the Sudanese coast of the Red Sea. Earlier, the local media directly said that the United States raised this issue when discussing with the country's authorities.
At the moment, the Ministry of Defense has not officially commented on the reports on the entry of the Ivan Khurs ship into the Sudanese port.