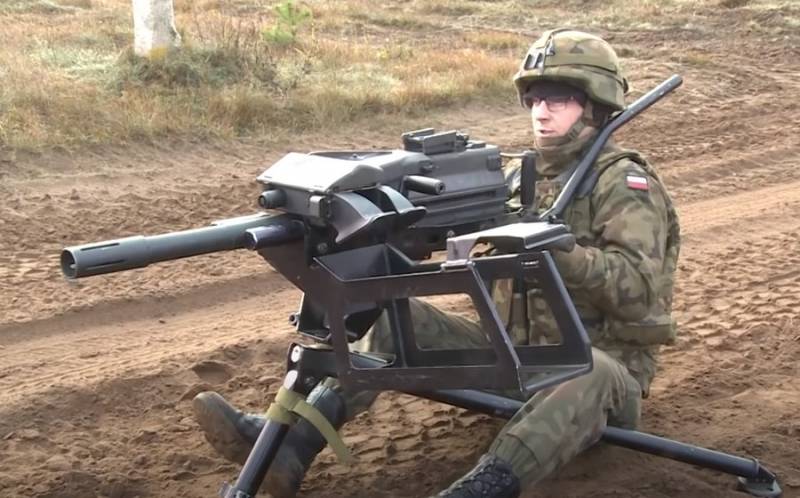 The Polish Ministry of Defense is strengthening the border areas with Belarus. According to the local press, in the east of the country, in the city of Biala Podlaska, the formation of a new mechanized battalion, which will cover the "dangerous, Belarusian direction", is nearing completion.
A new modular campus for the battalion is being built on the site of the former Polish Air Force base in Biala Podlaska, which existed from 1945 to 2002. In 2020, the land was transferred to the Ground Forces to create new infrastructure.
The new mechanized battalion will be part of the 1st Warsaw Armored Brigade. In the future, it is planned to deploy two mechanized battalions, a sapper and reconnaissance company and a transport battalion on the territory of the new base.
It should be noted that the Ministry of National Defense of Poland announced plans to increase the number of the armed forces of the republic to 2019 thousand people back in 200. The popularization of military service is part of the "Become a Soldier of the Republic of Poland" program launched by the Polish military in 2018.
In addition to the growth in the number of army units, Warsaw is massively deploying territorial defense units in the east of the country. The new territorial brigades should help the Polish army to contain "Russian aggression" until the arrival of the main NATO forces.
It should be noted that the "Belarusian direction" together with the "Suvalka corridor" are considered the most probable directions for a strike by Russian troops, which will allegedly be delivered from the territory of the Kaliningrad region or Belarus, which is an ally of Russia.