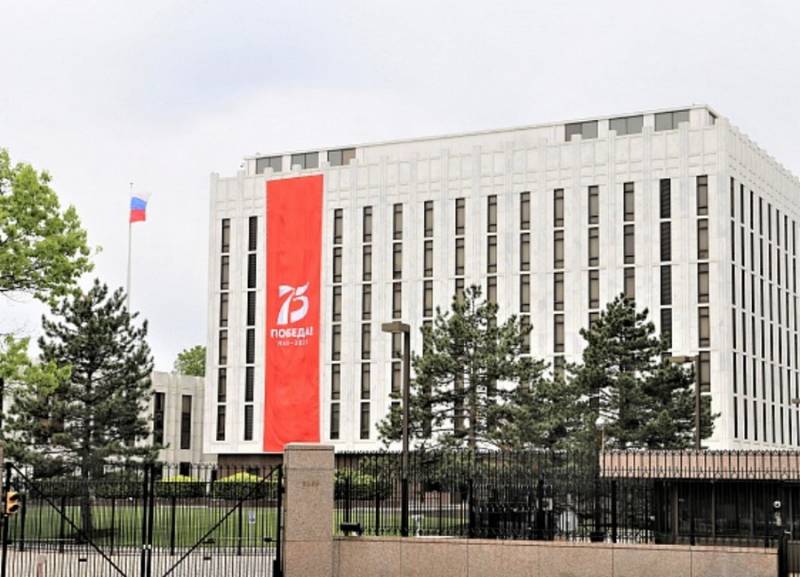 Washington is preparing the expulsion of Russian diplomats, the expulsion will take place within the framework of new sanctions planned to be imposed against Russia. This was reported by Bloomberg, citing sources familiar with the situation.
According to the news agency, the White House has completed its study of "malicious acts" attributed to Russia and has begun preparations for a response. It is reported that in response to the alleged Russian hacker attack on US government departments, as well as "interference" in the elections, the United States plans to impose sanctions and expel diplomats.
It is emphasized that "Russian intelligence officers" working under diplomatic cover will be expelled, and sanctions will be introduced against persons "close to Putin" and Russian agencies involved in interference in the elections.
The plans of the administration of new President Joe Biden to impose sanctions over hacker attacks attributed to Moscow against US government departments were reported in mid-December last year. At the same time, it was said that in addition to imposing restrictions, the United States would use "cyber hacks" as retaliatory measures.
At the same time, former US President Donald Trump said that the scale of the cyberattacks that occurred was significantly exaggerated due to the fault of the media. Trump also disagrees that it is precisely "hackers from Moscow" who are behind the attacks, according to him, Chinese hackers may also be involved.
Recall that the American media accused Moscow of involvement in cyber attacks on the Treasury and the US National Telecommunications and Information Administration. In Russia, the charges are denied.