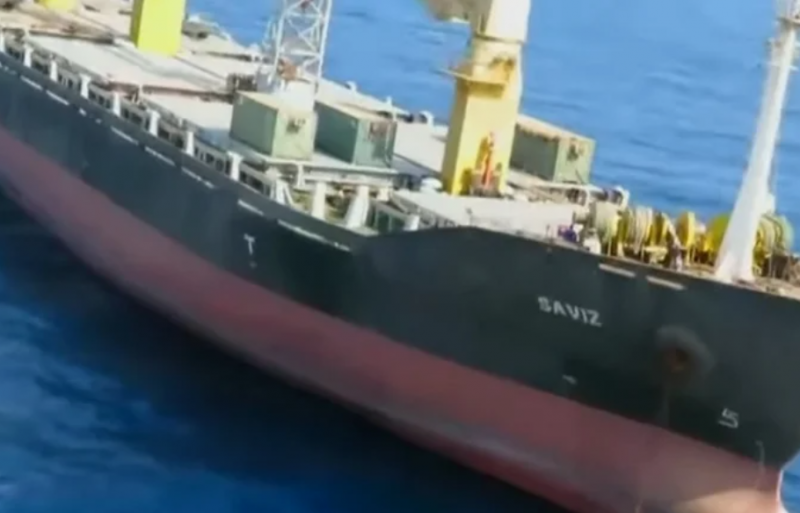 The United States has nothing to do with the incident with the Iranian ship Saviz in the Red Sea. This was stated by the representative of the Pentagon Jessica McNulty.
According to McNulty, the Pentagon can confirm that the US military was not involved in the attack on the Iranian ship, but, at the same time, "can not provide any additional information."
In turn, the American media reported that Iran confirmed the attack on the ship, it is assumed that it was attacked by Israel in response to Iranian attacks by Israeli ships. The New York Times cites an anonymous source who said that Tel Aviv allegedly notified Washington of the strike on the Iranian ship.
(...) the Israelis called the attack retaliation for previous Iranian strikes on Israeli ships and that the Saviz was damaged below the waterline
- writes NYT.
Iran itself has confirmed the damage to the Saviz, but the reason is not officially named. According to the Iranian media, a missile attack was carried out on the vessel, another version says that a magnetic mine was triggered. The incident took place in the Red Sea.
The vessel Saviz, originally built as a dry cargo ship, has been converted into a floating base and has been part of the Islamic Revolutionary Guard Corps (IRGC) naval forces since 2017. According to unofficial information, the vessel is equipped with radio-electronic means for observation and command and control of troops, as well as other equipment. In addition, it is the carrier of floating craft of different classes, including remotely controlled fireboats.
The Saviz is accused of providing aid to the Houthis, and the ship appears frequently off the coast of Yemen.