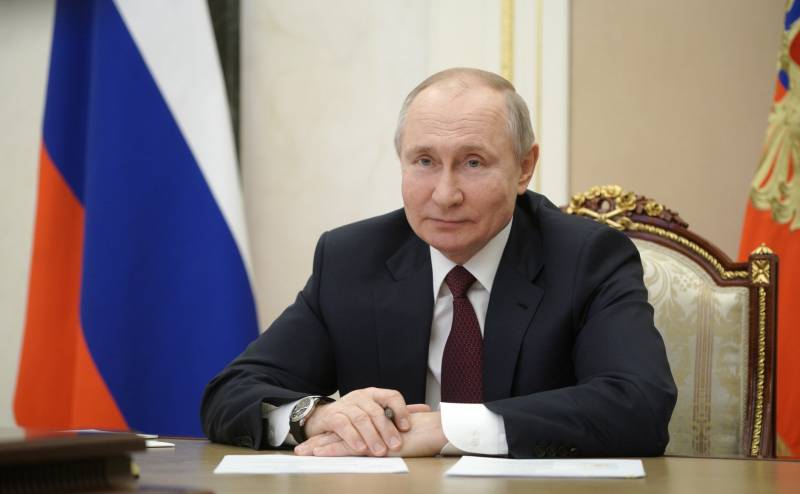 Russian President Vladimir Putin put his signature on the document, which has been actively discussed since the moment the corresponding initiative was announced. We are talking about the law adopted by both chambers of the Federal Assembly, which opens the "door" for the current head of state to run for the presidency in 2024.
Recall that at one time from the rostrum of the State Duma of Russia, a deputy from United Russia, Valentina Tereshkova, came up with a corresponding initiative. The reasoning was approximately as follows: if a large number of changes are made to the Constitution of the country, then the terms of the current head of state should be considered from the moment of updating the Basic Law. Then the word "zeroing" sounded. It meant that the two terms during which Vladimir Putin has been in the presidency since 2012 (not counting the first terms of 2000-2008) will not be taken into account in 2024 - after the Constitution was updated.
Today Vladimir Putin signed this law.
Opponents of Putin say that this is a signal for "perpetual rule of one man." Supporters say that the signing of the law does not mean that Putin will use it. It is pointed out that if there is an opportunity to stand for election in 2024, Russia "will be calmer politically." Opponents of this version point out that such interpretations of the change in the Constitution of the Russian Federation may ultimately play a cruel joke when after Vladimir Putin another person comes to power, possibly with different views.
In any case, the discussion both among experts and at the household level in Russia on the situation with the new law continues.
It should be added that the new law prescribes a candidate for the presidency of Russia not to have citizenship (citizenship) of a foreign state (and never during his life) and permanently reside in the Russian Federation for at least 25 years. The candidate's age is from 35 years old.